You may remember when I shared information
and a review on a new book from my friend, Erin Hentzel, of Avery Lane Designs.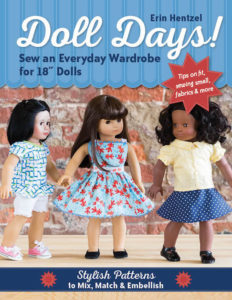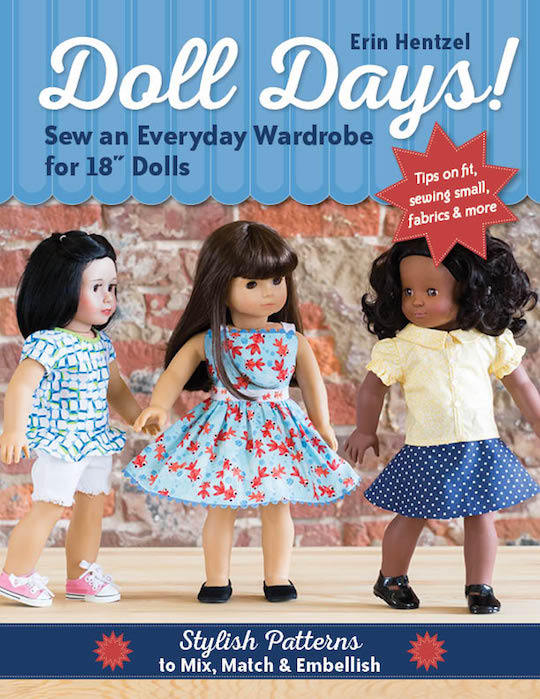 May I say that I think Doll Days is a wonderful book?!
I am excited to announce that Erin along with  Riley Blake Fabrics is holding
a contest related to the book!
This contest centers around the Vintage Party Dress pattern
but you are encouraged to use your own creativity
to embellish the dress as you wish!
Here's a dress I made from the pattern,
which, incidentally I love! The puffed sleeves and collar
are ridiculously adorable!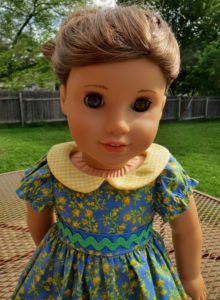 Back to the contest…
Yours truly is an invited judge!
(Thank you SEW much….I'm very flattered!)
Anywhoo, be sure and check out all the details and
get busy sewing your contest entry! You can read all about it here:
http://averylanesewing.com/2016/08/04/doll-days-dress-contest/
Want to read my original post and see some of my sample garments
from this wonderful pattern book?
Check out the post here:
http://www.janiecarrolldesigns.com/wp-admin/post.php?post=417&action=edit
Need an e-book or prefer an actual soft-cover book?
You can buy that through Avery Lane Designs or through Amazon.
Happy sewing!