Remember Miss Karlie?
I found her naked and abandoned in a thrift store
display case last year.
She was a bit dirty and had a
head full of neglected curls.
Here's what she looked like after intensive work on her hair.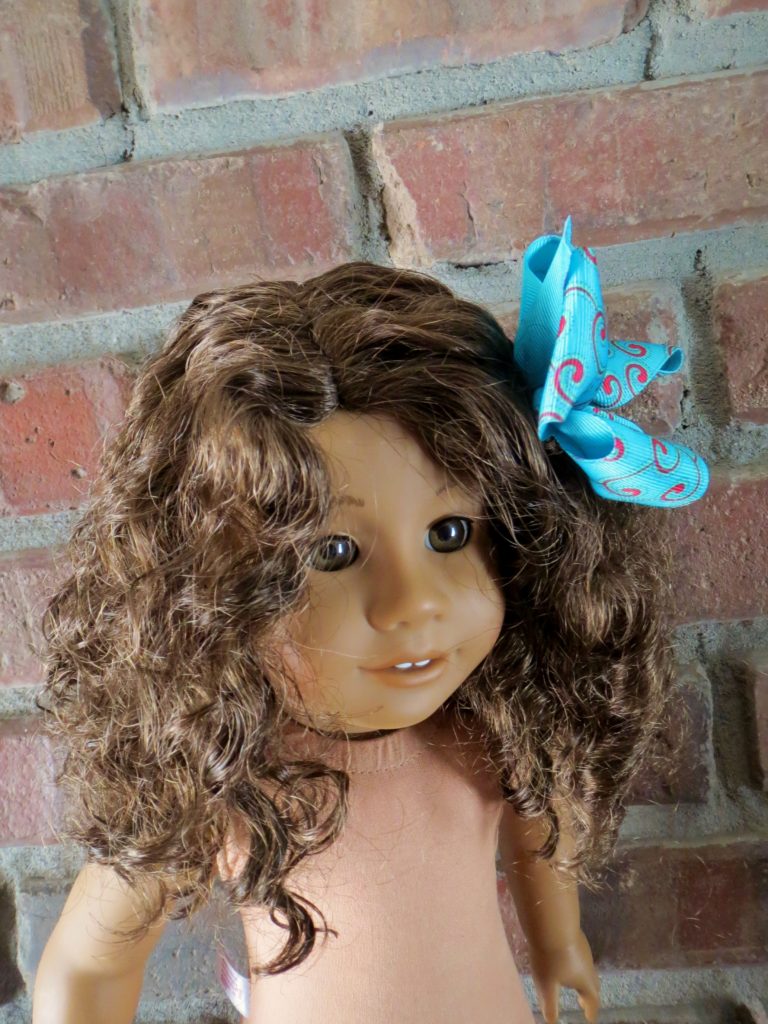 I thought she was cute.
She looks about 6 here.
I put her to work in a modeling job, or two…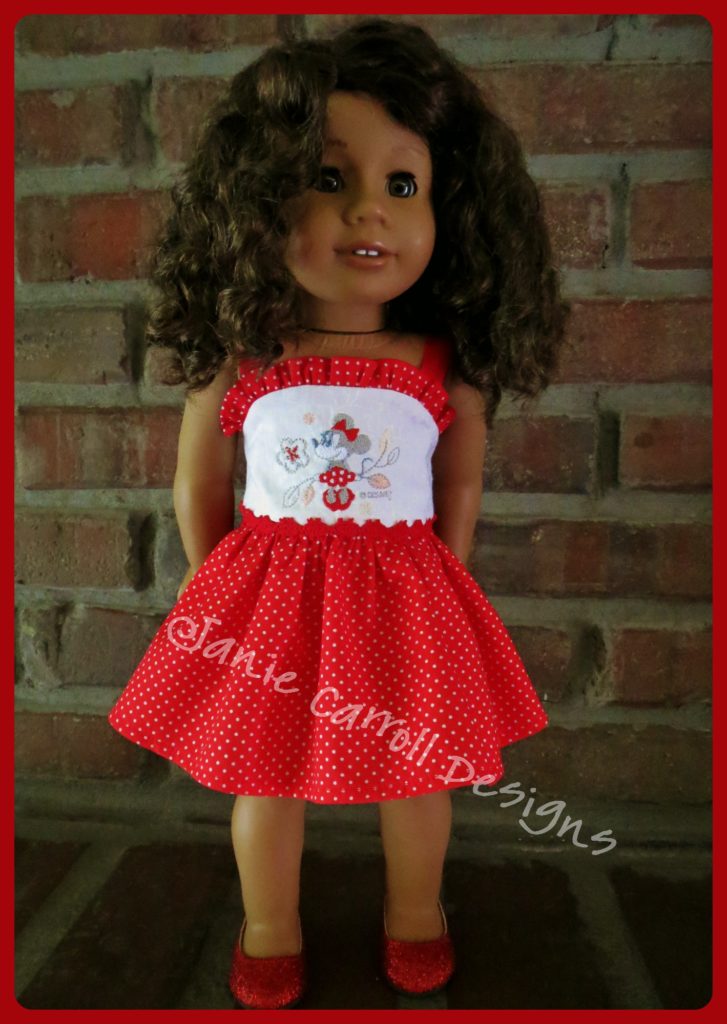 The truth, Friends?
I am not much good with hair styling.
My own, or anyone else's.
After a few months I realized I was not doing much with Karlie.
I fiddled around and pulled her hair up into a high ponytail.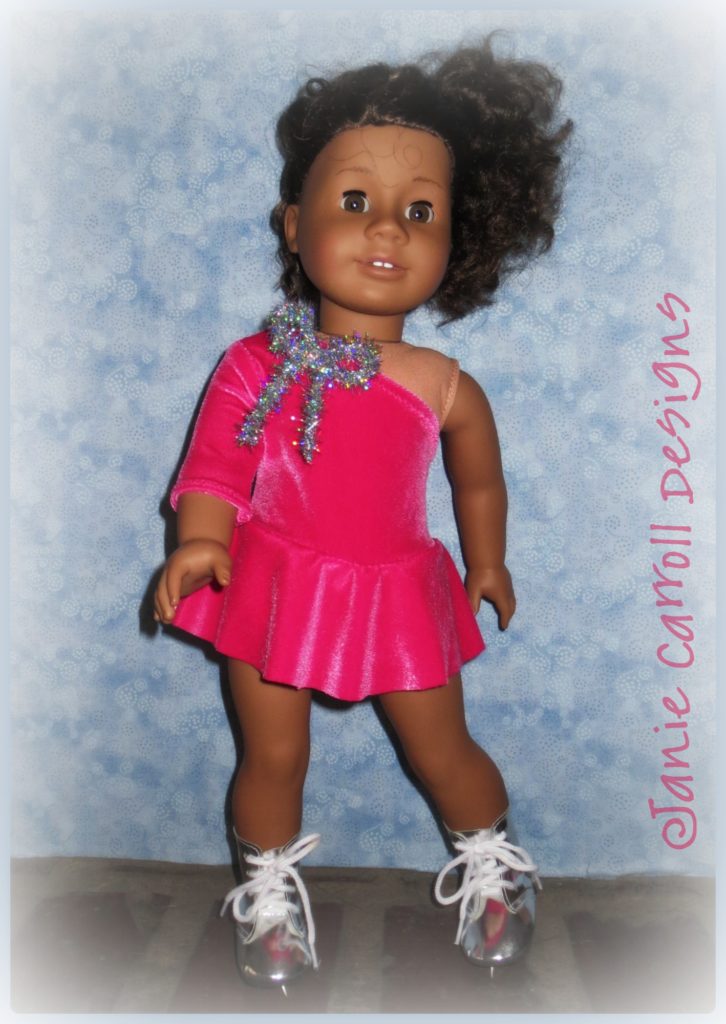 First, off to one side, which was cute…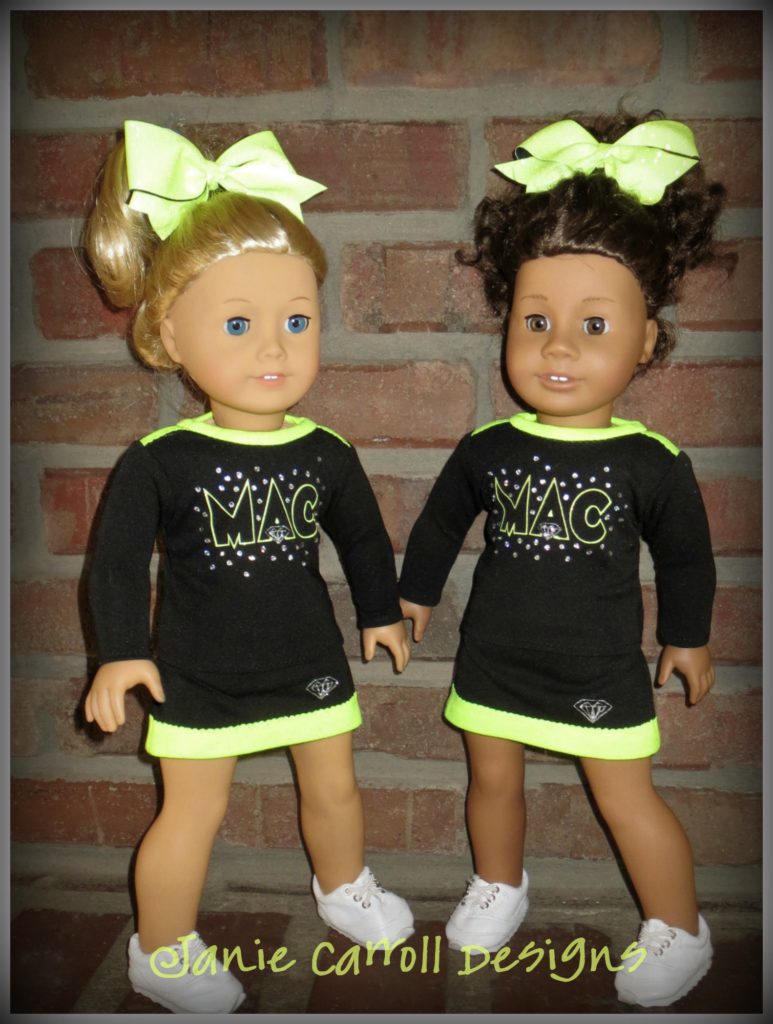 and then in the center.
I really liked this look but I couldn't help but notice
that poor Karlie's face was just…
faded.
Sad.
At 10 pm of an evening, when I should have been scooting off to bed?
I got a batch of acrylic craft paints and
a horrid little paint brush that was clearly
way too big for the job
and I started in on her lips.
Here is that awful brush…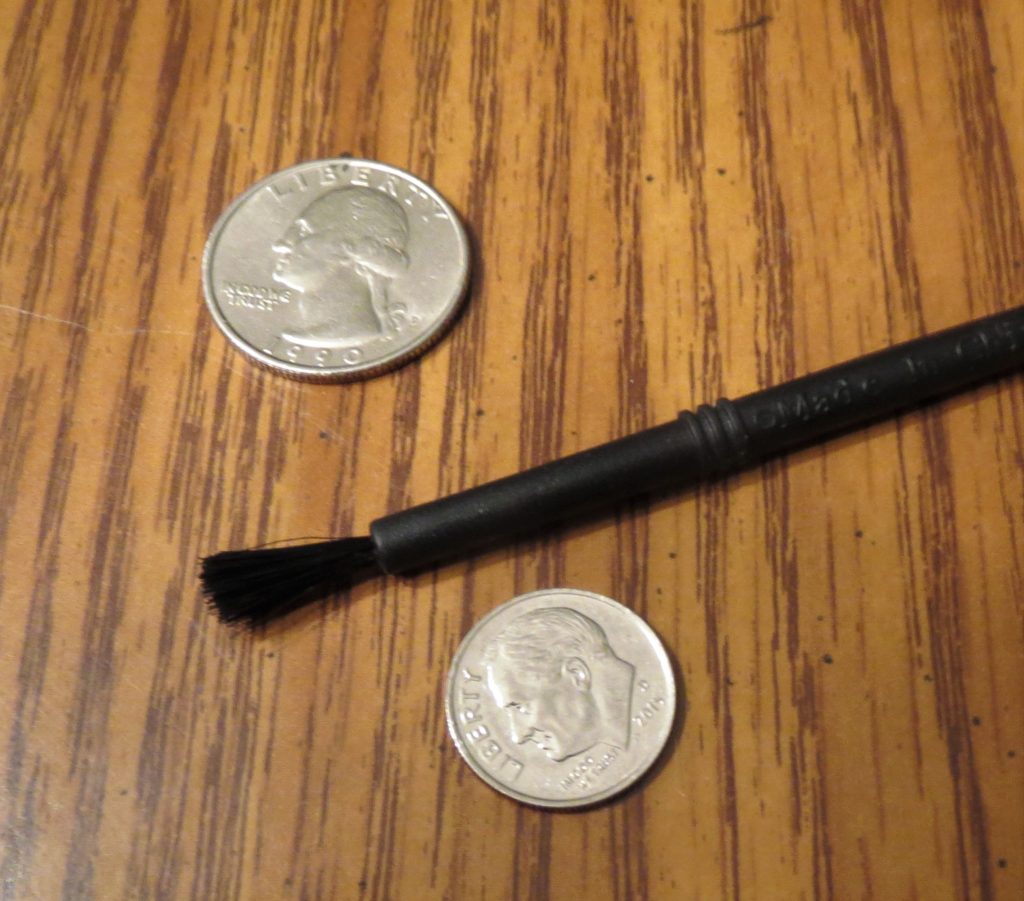 and here is my first effort…a little too bright.
This is just acrylic craft paint, bought in inexpensive squeeze bottles at Walmart, Hobby Lobby
and the like.
According to advice and tips I'd been collecting for several months
while I worked up my courage,
I mixed small drops of several colors, including rouge red, honeysuckle pink, moccasin brown and I added in some textile medium to help it all flow better.
I wanted her to look a little older.
like 13.
I was really not going for a 25 year old cocktail waitress look! OOPs!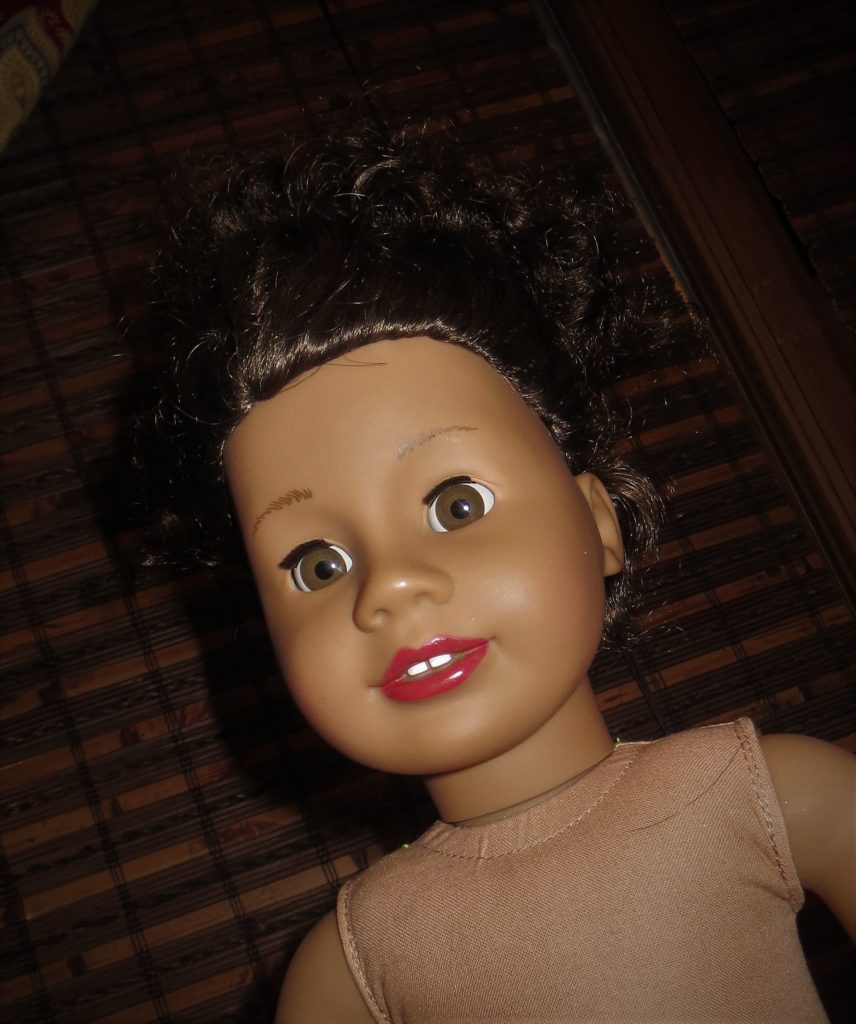 It's pretty….it's just too much!
round two….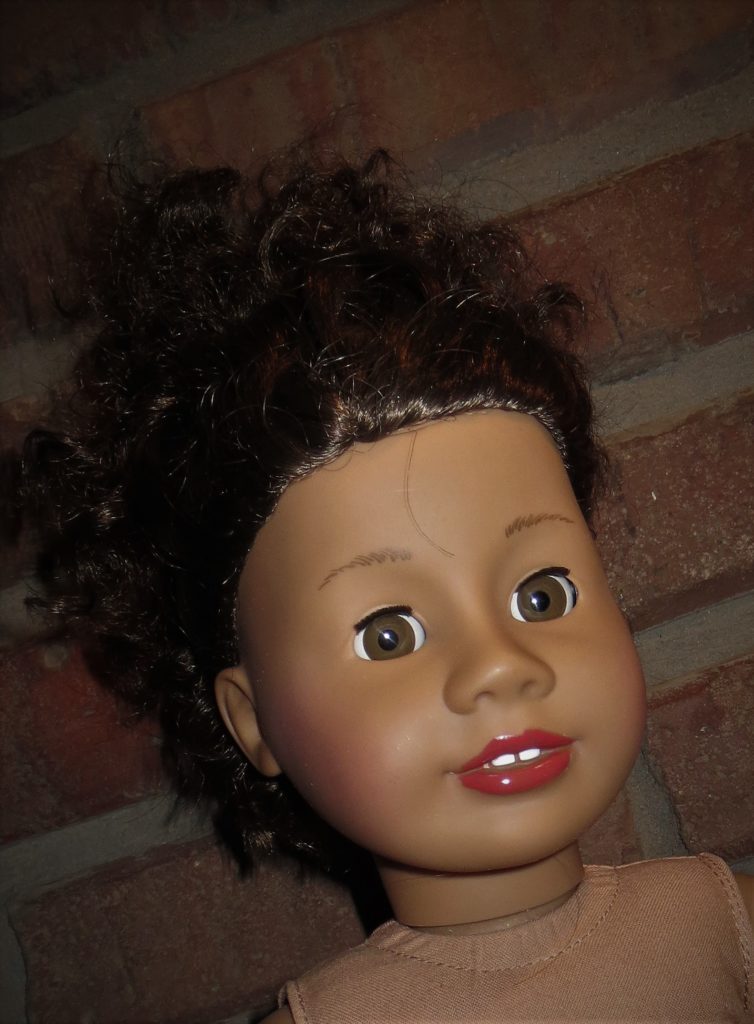 Not sure the camera picks up much difference here
but in real life? This was much more subtle….less red!
Liking this very much I mixed a bit of Dura Clear Satin varnish with a teensy bit of water.
Brushing this on her newly painted lips gave them a very subtle sheen.
So pretty!
Now, you think I could just leave enough alone?
Not a chance!
Feeling braver all the time,
and much happier with Karlie's looks
I started watching you tube videos on doll makeup
Friends, can we be frank?
There are a LOT of little girls out there drawing all over their dolls!
Some of it works out well….
and some does not!
LOL!
In any case, their moxie made me feel brave!
If they can do it, I can do it!
Having had a difficult time mixing acrylic paint colors
for her lips,
I decided to try some different things for her face.
First some scrapbook chalk color for her cheeks, just to
brighten up her complexion a bit.
That worked very well!
At that point, I saw several videos using actual human makeup for the dolls.
I took Karlie up to the bathroom and pulled out my makeup stash.
A Physicians Formula liquid eyeliner pen was just the thing
for some corner eyelashes!
My eyeliner has a brush like tip that is very pointed at the end.
I couldn't believe how easy this part was!
I nailed it on the first eye.
The second eye was trickier, only because
I was going for something that looked somewhat symmetrical.
Four little lashes in each outer corner was enough to make a huge
but tasteful difference.
Buoyed by this success I added just a bit of frosty cream blush to her cheeks to
give a little pearlized glow to the color I had added.
Keep in mind that I am very fair skinned so all of my
cosmetics are light shades.
Here's what she looks like now…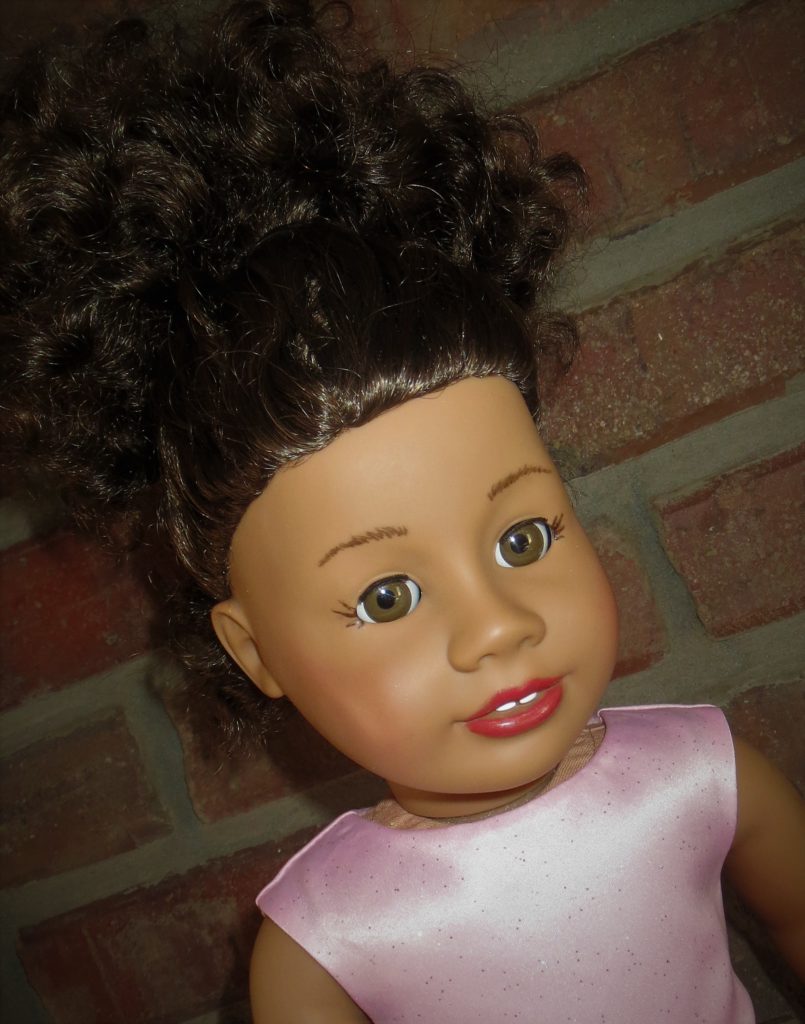 I am in love with her again!
Off to Hobby Lobby today for
better brushes and matte finish Dura Clear sealer
to seal in the changes I made.
So fun!!!
Feel free to ask any questions,
I'm a rank ameteur , for sure, but I'll do my best.
Hmmm…..I'm thinking of a few of my other girls
that could use a bit of freshening up!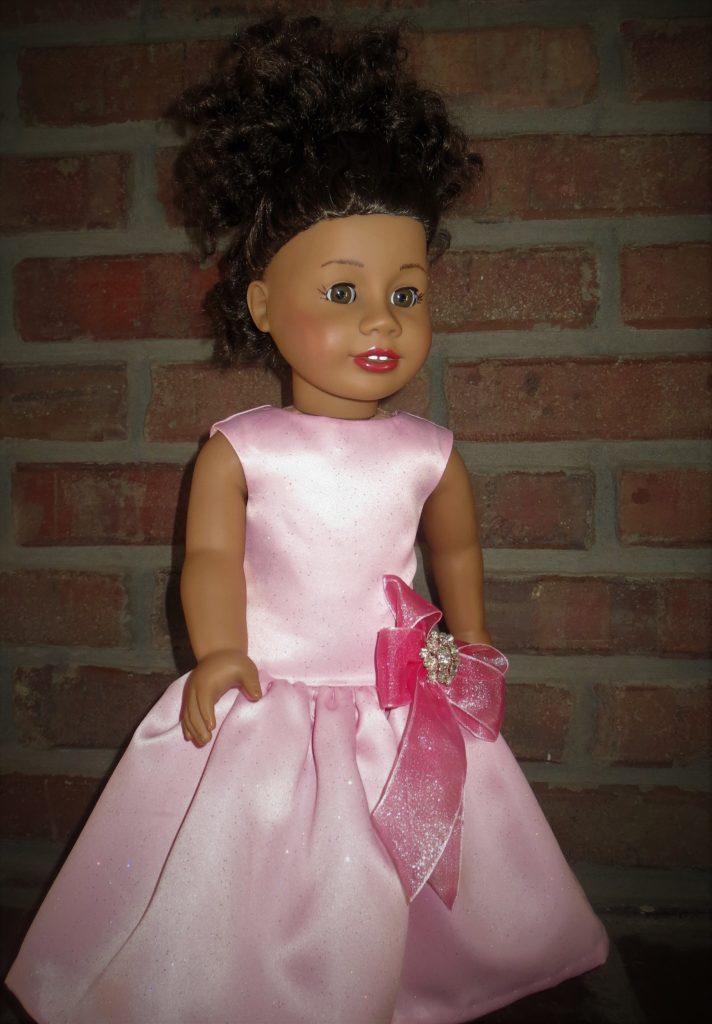 .