I've done quite a bit of pattern testing
for other doll clothing designers in the past.
One of my favorite designers is Bonnie Spencer.
Here's the lovely Bonnie,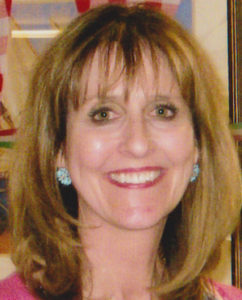 owner and designer at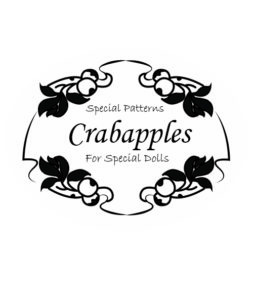 Bonnie's patterns are first rate!
She starts with great ideas,
translates them into well-fitting designs,
and includes all the little details that
make construction proceed smoothly!
Here are just a few garments I've made with Bonnie's awesome patterns: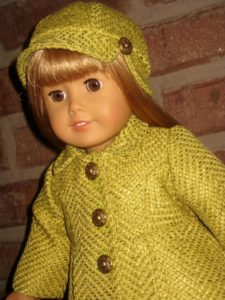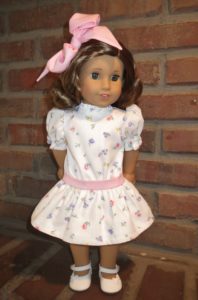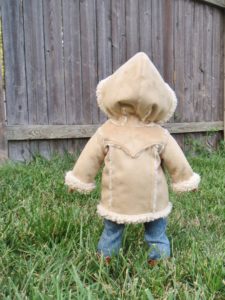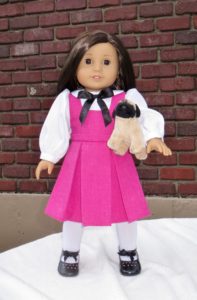 (oh my goodness! I'd almost forgotten quite how much I love them!)
(Bonnie also has some darling knitting designs, but alas, I do not knit.)
In any case,
here's what Bonnie had to say about her new pattern, 'Fun in the Sun':
When I design a pattern I start off with an initial idea, and sometimes those ideas take on a life of their own. "Fun in the Sun" started out as just a little summer sundress and hat. One of my pattern testers sent me a picture and excitedly told me that it looks "SO CUTE" if you turn it backwards. That gave me the idea to offer the option of putting a little tee shirt under it to turn it into a jumper for Fall. I wanted a quick, easy tee and immediately thought of the Ezy T, which turned out to be the perfect solution. From there the dress/jumper took another turn and I thought "Hey, this looks pretty finished on the inside. What if I made another version of the skirt so it could be totally reversible?" Now I had a dress that could be worn inside out and backwards! Add the hat, (which can also be worn inside out and backwards) and the Ezy T, and you can create a whole wardrobe that can go from summer to fall. Easy to make and fun to wear!
**************************
I could not agree with Bonnie more!
She liked the idea of using the Ezy T so well,
she suggested a collaborative effort.
I was tickled and readily agreed!
The new Fun in the Sun pattern is
just what I've come to expect from her!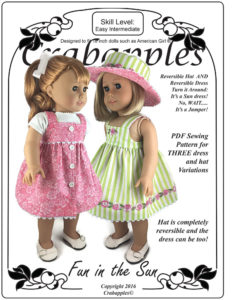 (see why I was tickled?)
It's such a darling design, I had a difficult time deciding which
view to make
and which fabrics to use!
I'm all about giving options and Bonnie has certainly done that
with this adorable pattern.
Matching or contrasting trim – ruffles, rickrack or border hemline –  buttons or velcro
Fully reversible option – plus reversible hat
even the instructions for a bit of frill for the hat!
She gives you all the niceties like a button placement template
and detailed directions on finishing off little tricky spots.
It's all here!
And on top of that?
You can wear it frontwards or backwards
and morph it from a sundress to a jumper
by adding an Ezy T!
After much debate, here's what I made today.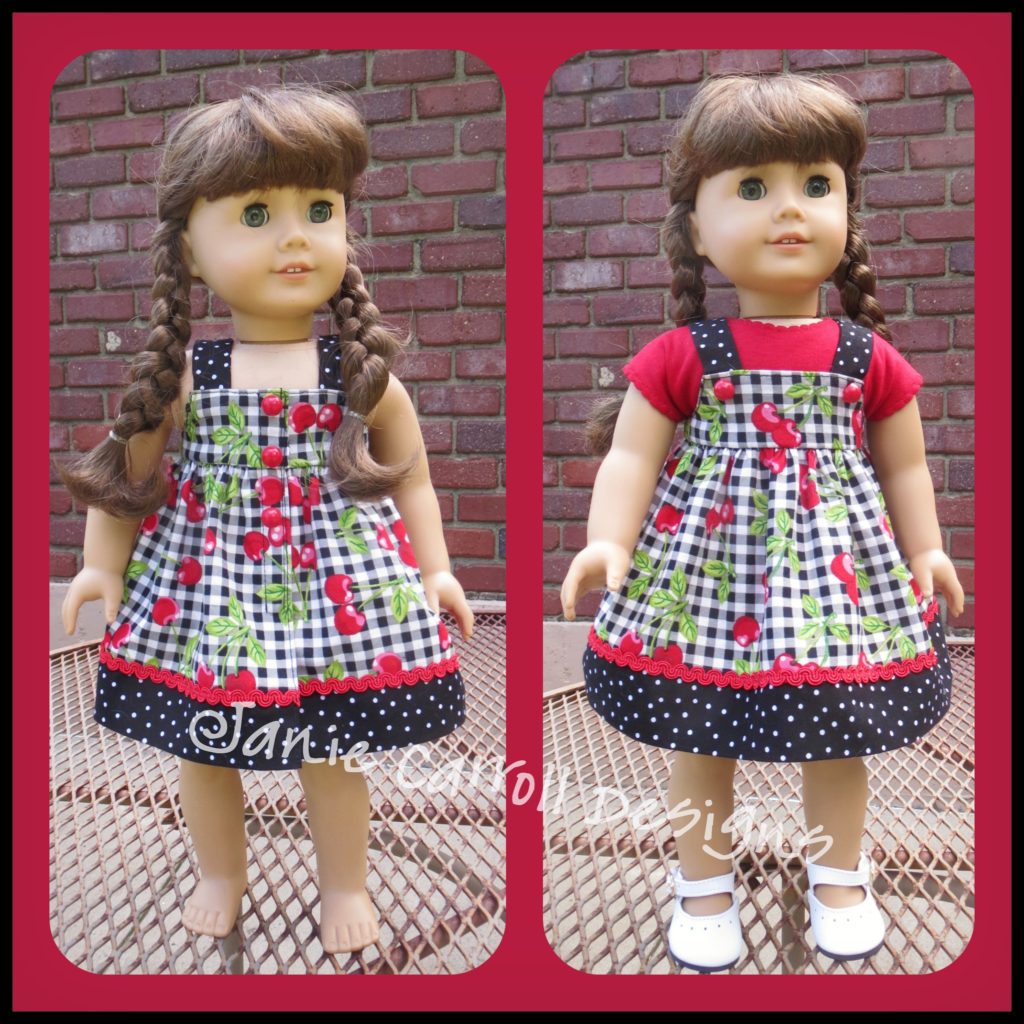 Molly was excited to show it off for you.
She seems to love it as a sundress best, but I think that's because
she prefers to be barefoot!
You can see how great it looks with the Ezy T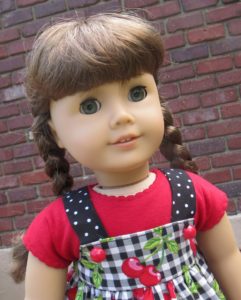 It's just as cute turned round, and worn as a sundress.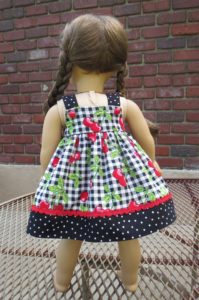 In the interest of getting done super quick
I have yet to make her hat but that should top it off nicely!
I can highly recommend this pattern, which you can purchase here:
https://www.etsy.com/listing/386380236/fun-in-the-sun-pdf-sewing-pattern-for?ref=shop_home_feat_1
Don't have the Ezy T pattern yet? Purchase it separately here:
https://www.etsy.com/listing/226601954/ezy-t-great-lengths-t-shirt-or-t-dress?ref=shop_home_active_8
or save with a bundle pack and get extra options from collars to skirts! the link to the bundle pack is here: https://www.etsy.com/listing/226612379/ezy-t-pattern-bundle-pack-for-18-doll?ref=listing-shop-header-1
The forecast for Summer is definitely more
Fun in the Sun!