I love photography!
I think I was doomed from the get-go
because my parents and grandparents
on both sides
were snap happy, too!
That said, I am unskilled.
We were the $15 Instamatic sort of fans!
I've graduated up to a $150 Canon
that was a gift from my kids.
It's red, so they figured Mom would like it!
Yes.
Jane likes red!
Discussing the woes of taking decent product pics
with a friend this morning.
I decided to share a very quick photo progression with you all.
I do not have a photo studio
or a background frame
or photo lights.
Nope, none of it.
I don't have a good spot for these things and I'm not sure
I could figure out how to use fancy lighting, either!
Instead, I have a few poster boards
fabric covered or with art backgrounds
that seem to do the trick much of the time.
Here's my fancy setup: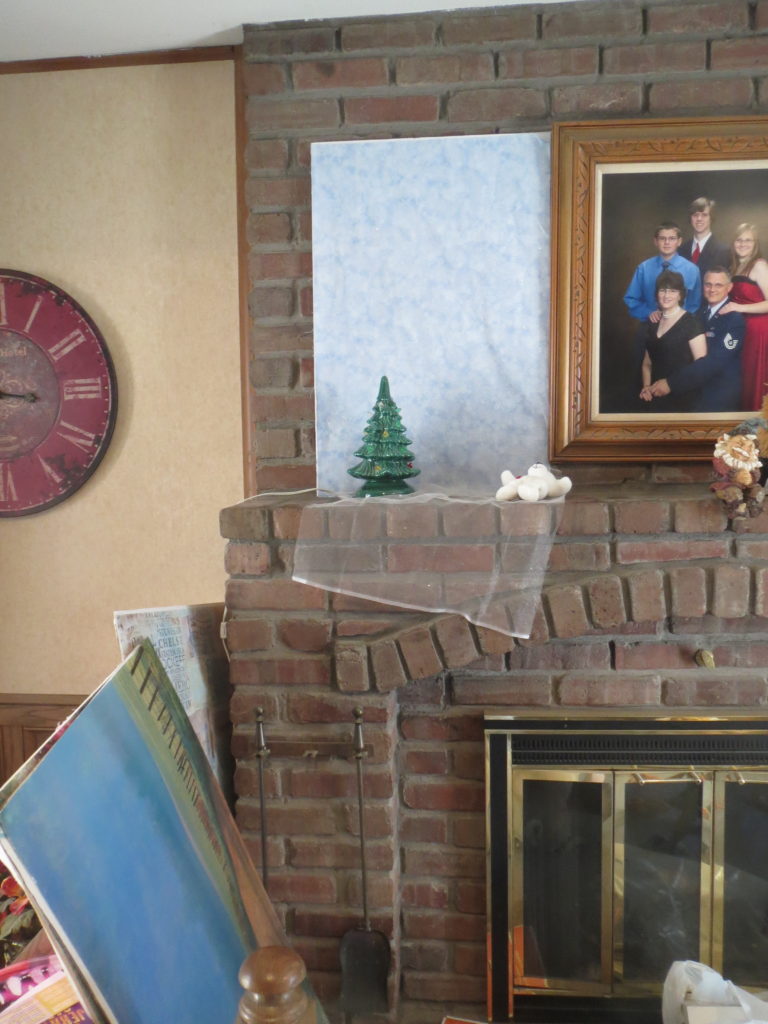 Well.
That's the corner of my family room.
To the left there, you see a handful of posters and cardboard backings.
Those are my humble backdrops.
On the mantel is one of my favorites.
It's a cardboard project presentation board
I used temporary basting spray
to adhere a piece of cotton quilting fabric
Today, it is covered with a layer of white sparkle tulle
That sort of softens the effect of any fabric print.
here's the first picture I took.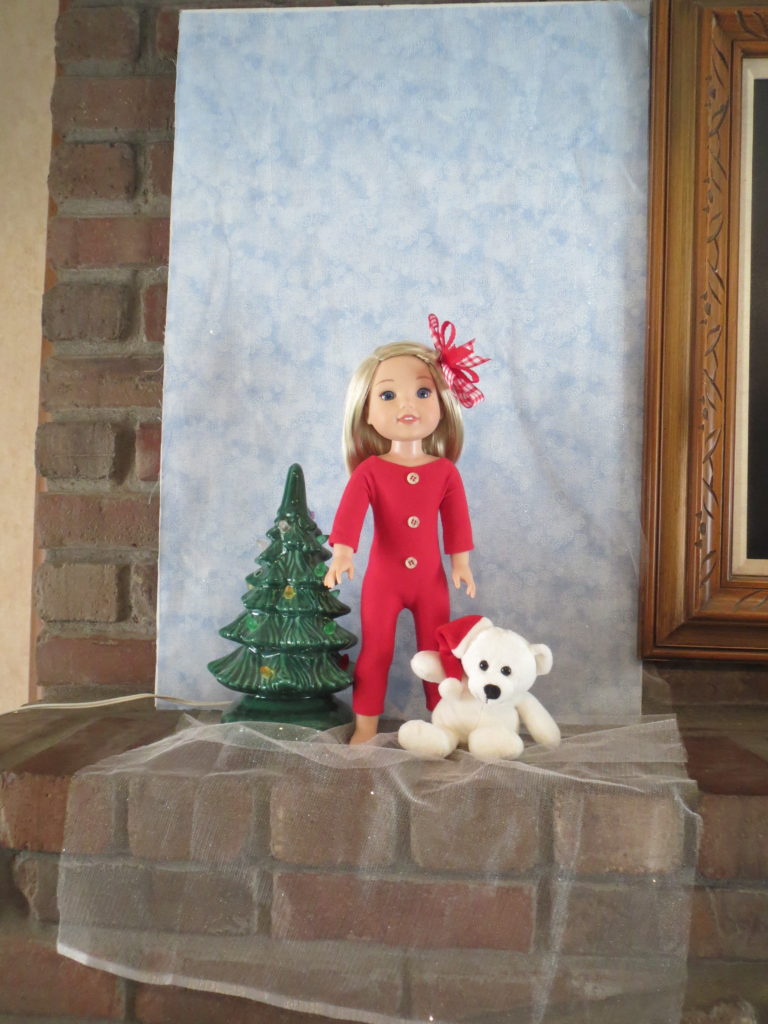 I should tell you that there is a large window just to the left of this setup.
If I can take my pictures before 11 am or so
I get really nice light from the window.
At night, it's trickier and sometimes I feel that
it's best to wait until morning to take more pics!
I have already set myself up for a better result.
I take time to smooth out any wrinkles on clothing.
Fix my little gals hair, and arrange her props nicely.
You can certainly see that the photo
sure isn't ready to frame just yet!
Too much nonsense going on!
I have photo software that came with my camera
that lets me 'fix' numerous problems.
In this case, I cropped it, straightened it up slightly,
enhanced the color a bit,
and fixed a blemish or two
(there's a light bulb missing on my little ceramic tree
there on the left?
In the final pics you won't see that!
here's one of my next photos. (I did take several)
At this point, I like to have some fun with the photos!
There are many photo editing programs out there.
Some are free, some charge a fee.
Some are only for camera apps.
Others can be used on a tablet, laptop or desktop computer.
Truly, I am not good with anything too technical.
I got started with Picmonkey when it was free
and I graduated to a paid service a couple of years back.
I can do so much with it
Besides finding it truly useful for business purposes?
It's a toy for me!
I really enjoy working with it.
Here are a couple of images from this series that were done
using picmonkey.
Before you ask, Picmonkey has recently changed.
They now charge a monthly, or annual fee
which is about $48 per year.
For a casual user, this may be prohibitive.
I have now made peace with it.
I use it, I love it, I'm keeping it.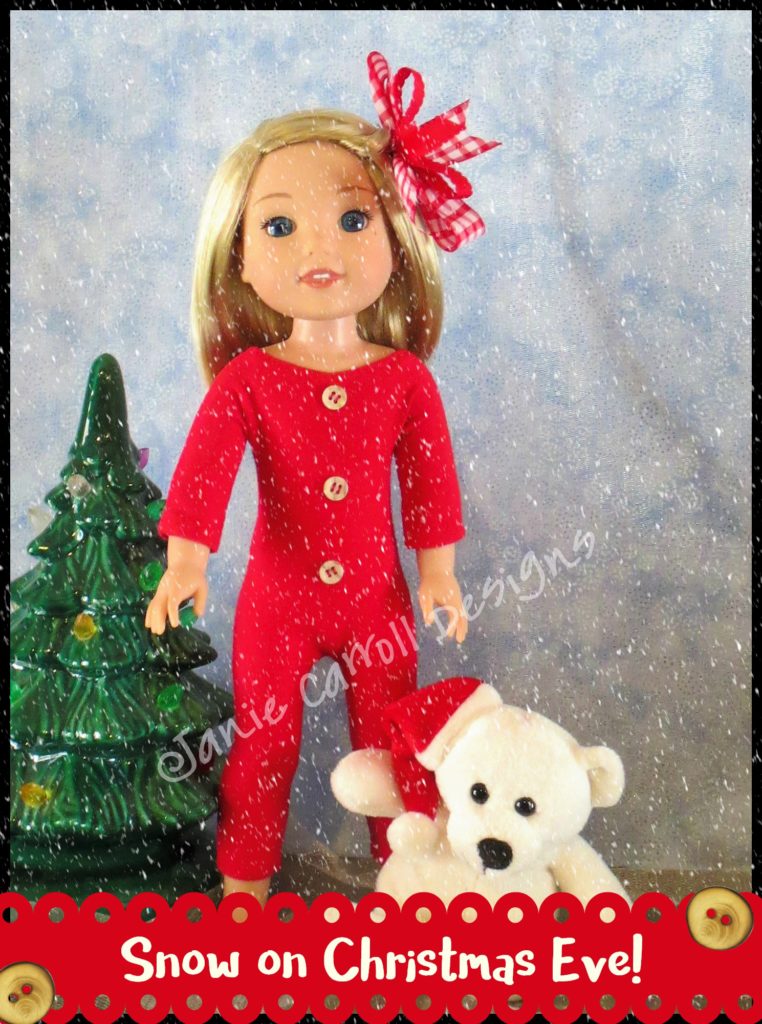 How fun is that???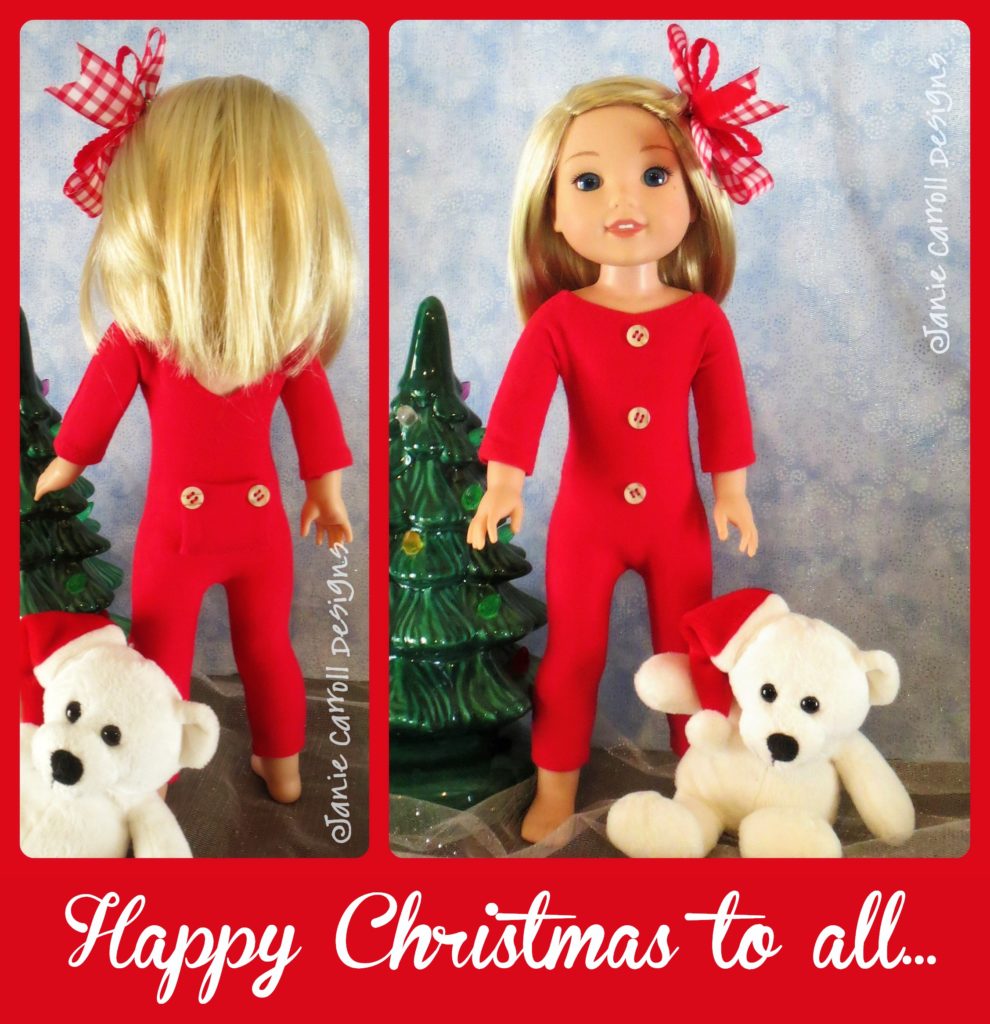 or this one?
Please do not be discouraged if you feel you are not a photographer.
My point here is simply that
You do not need to have the best of everything
to make the best of what you have!
Think about how you might solve one or more
of the obstacles you feel are holding you back
from improving your own photo skills.
In the end?
Enjoy what you can do!
PS: Like this outfit?
The Ezy Underall for Squirts, Hearts and Darlings
dolls in the 13 to 14 1/2″ size range
including the popular American Girl brand Wellie Wisher shown here?
Coming soon!