I stitch up many
custom requests for Cheer Uniforms and Dance Costumes
like this one: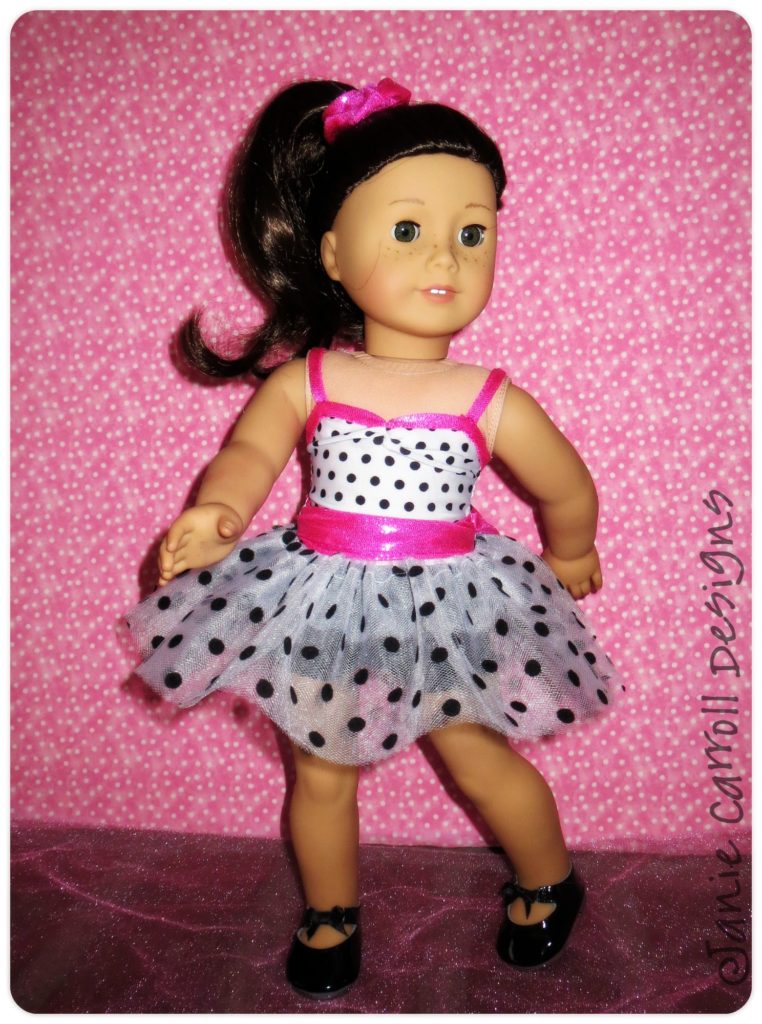 made to match these photos: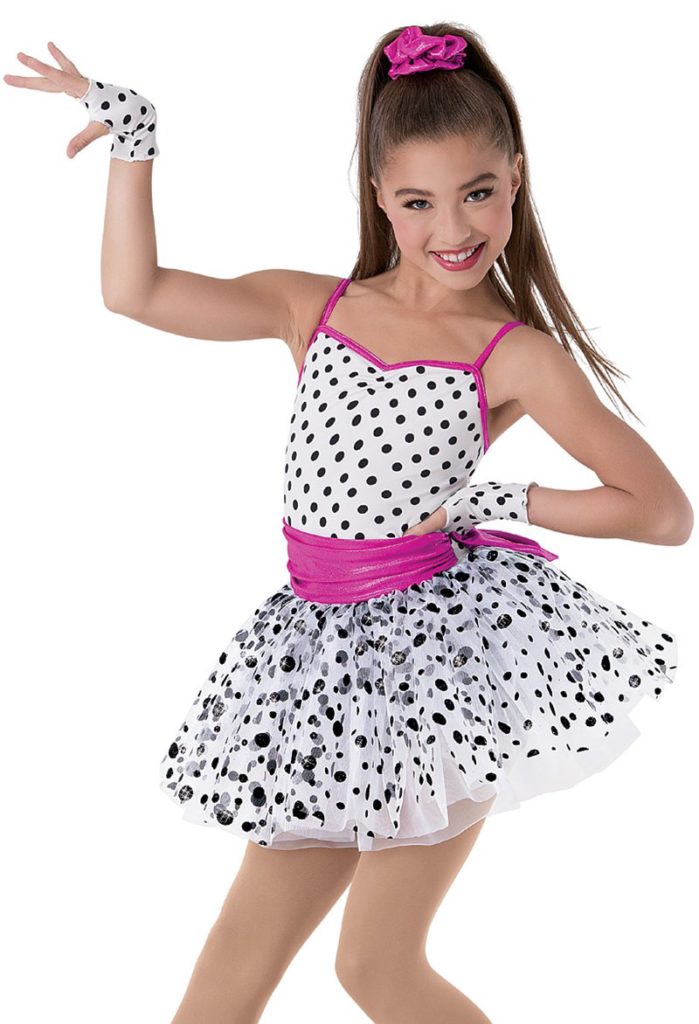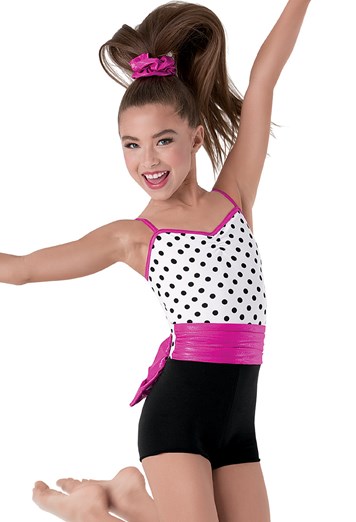 Girls costume photos from the Weissman dance costume company website which you can find here: https://www.weissmanscostumes.com/
This one looked fun!
I got started on pattern work and made this garment first.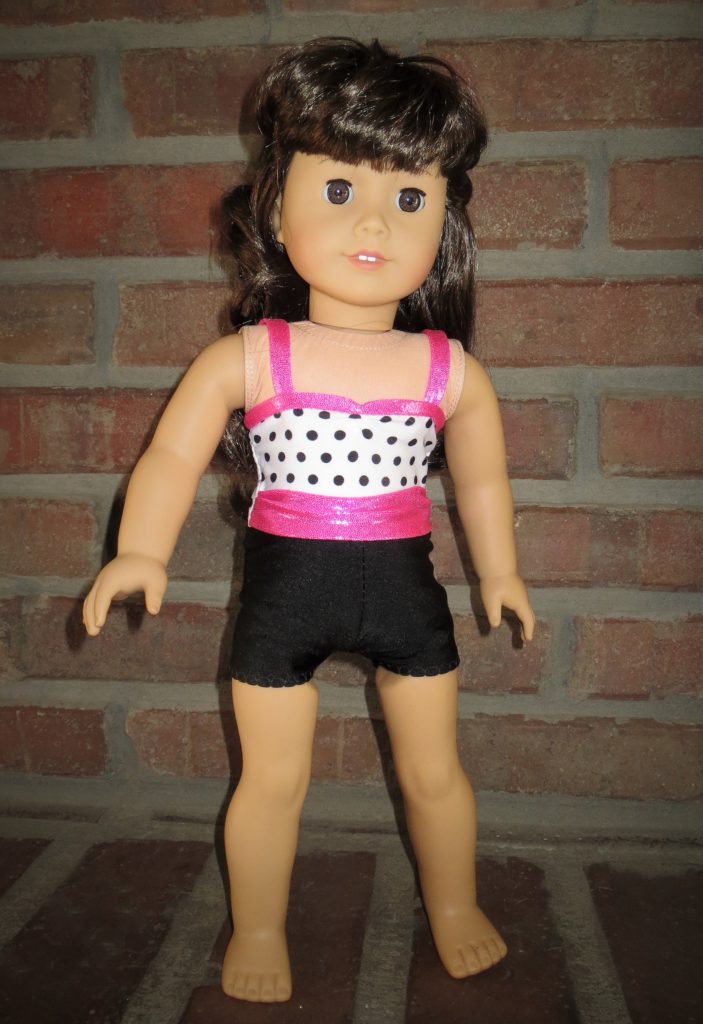 Pretty close!
But…
I was disappointed that the bodice was too low!
Yikes. It's a good thing she's flat chested.
This wasn't going to work for me.
Since I was headed for a 're-do',  I went ahead and made some other minor pattern adjustments.
I trimmed the legs a bit shorter, and elongated the bodice about a 1/4″
Here's the finished one-piece: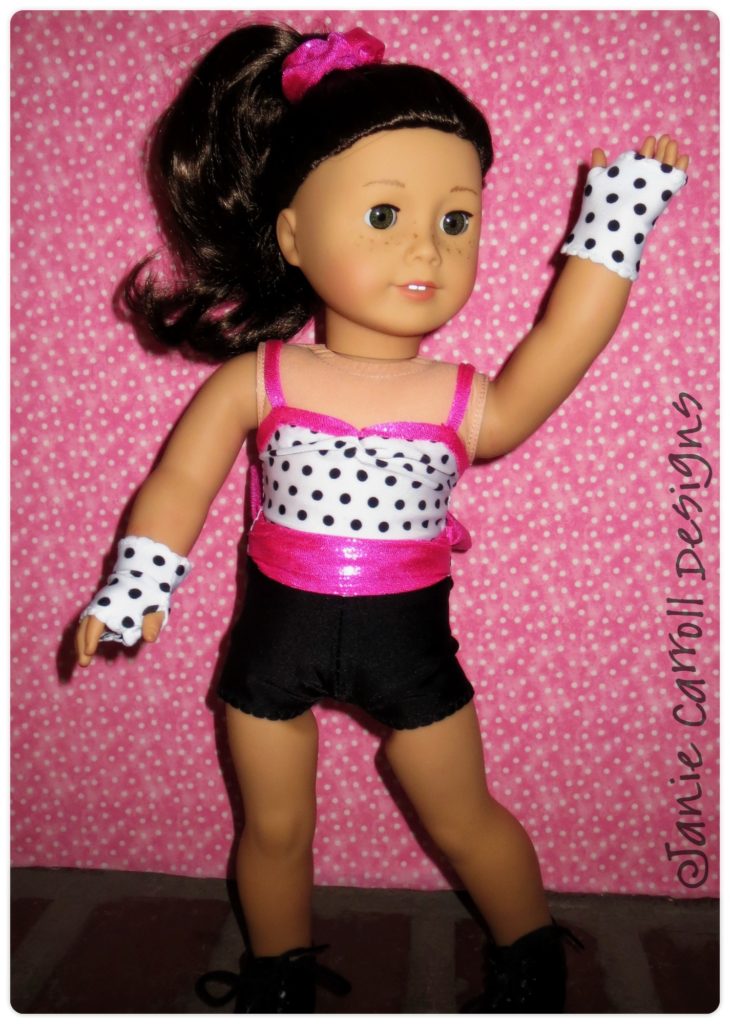 Much better!
Next, I added the simple tutu, for the second look.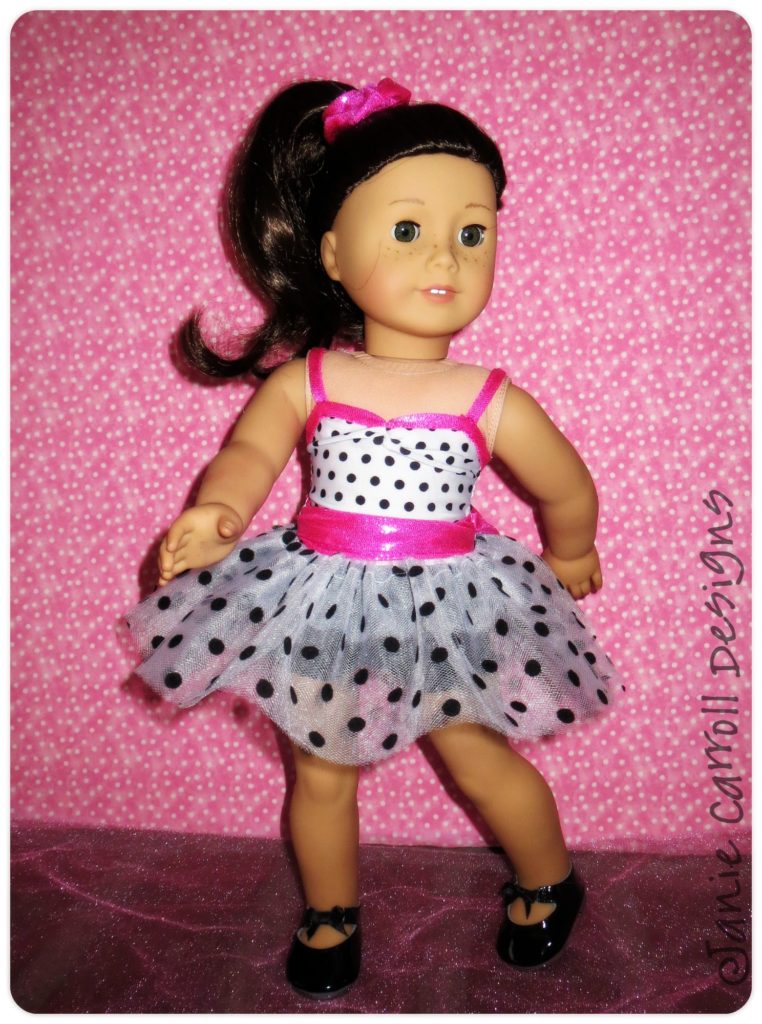 and here's the back view on both looks: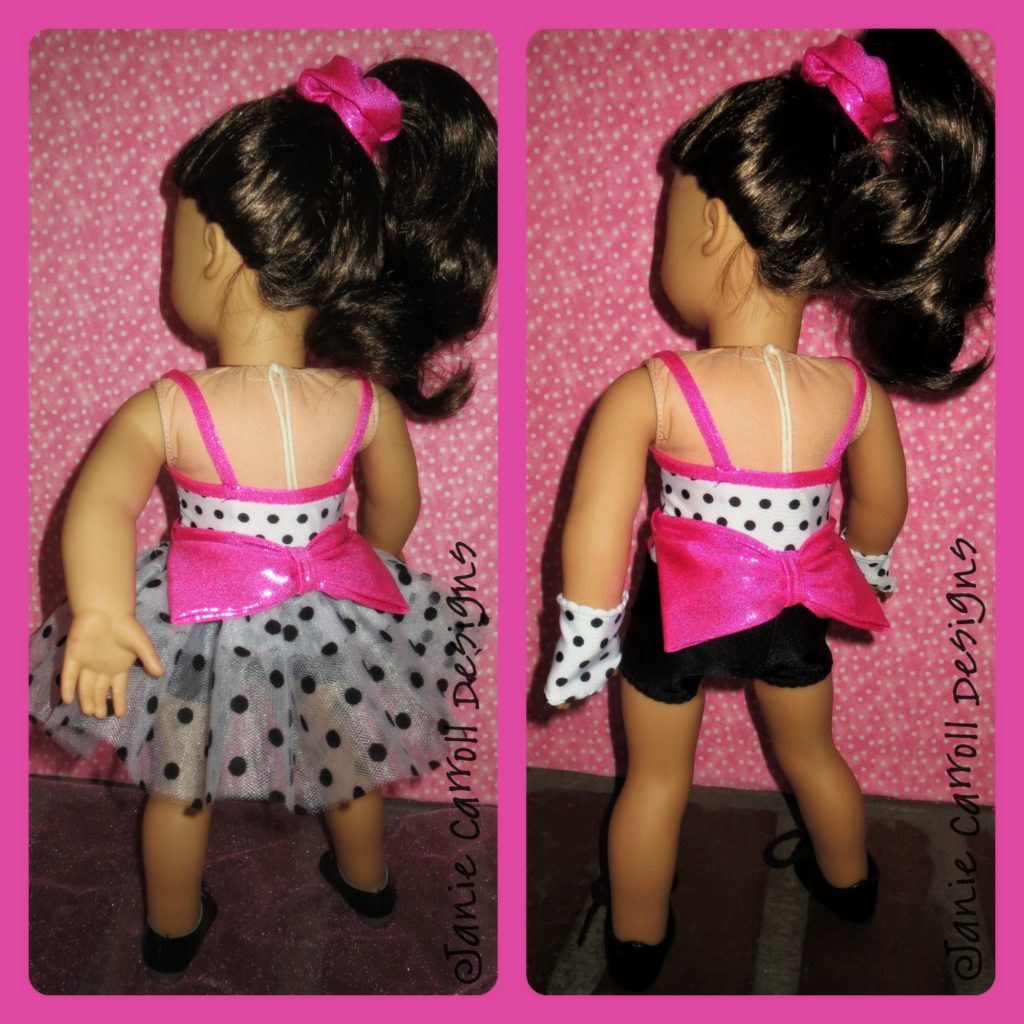 The attachment of the back bow was a bit of a problem, as the tutu had to be able to
slip up underneath there.
Got it done but, Whew!
Too much engineering thought for what should be a very simple bow.
I nearly forgot to make the matching fingerless gloves!
I'm happy to report that from cut-out to stitch-up
the gloves took all of about 15 minutes to complete.
I decided to make up a quick
Mini Tutorial.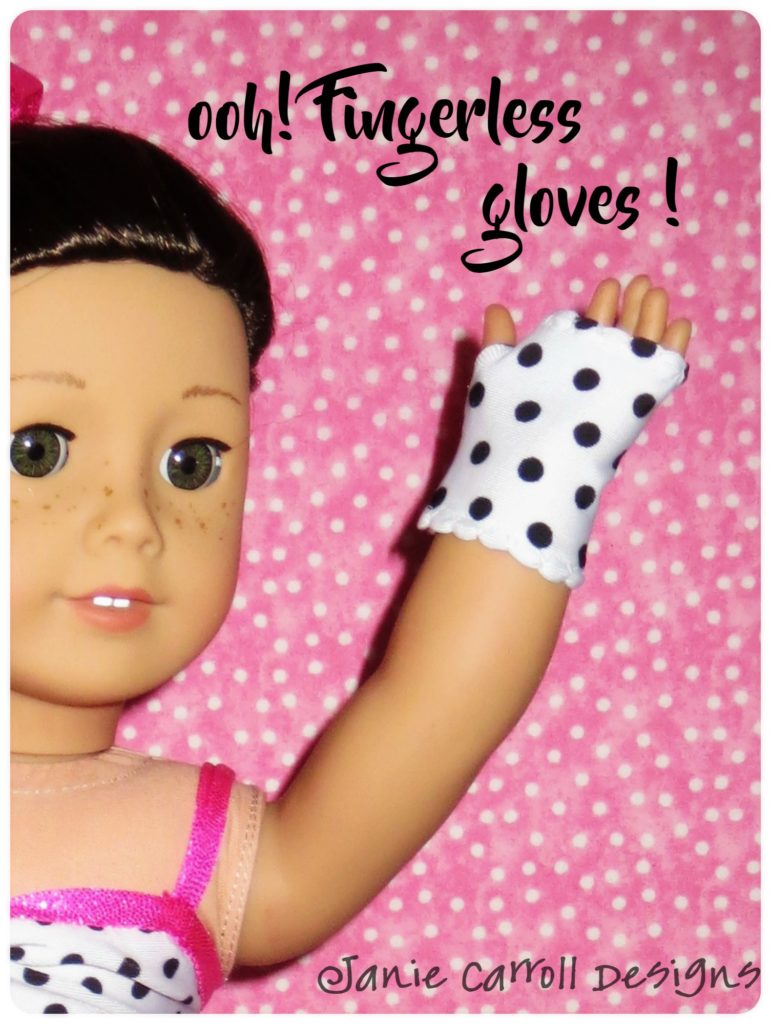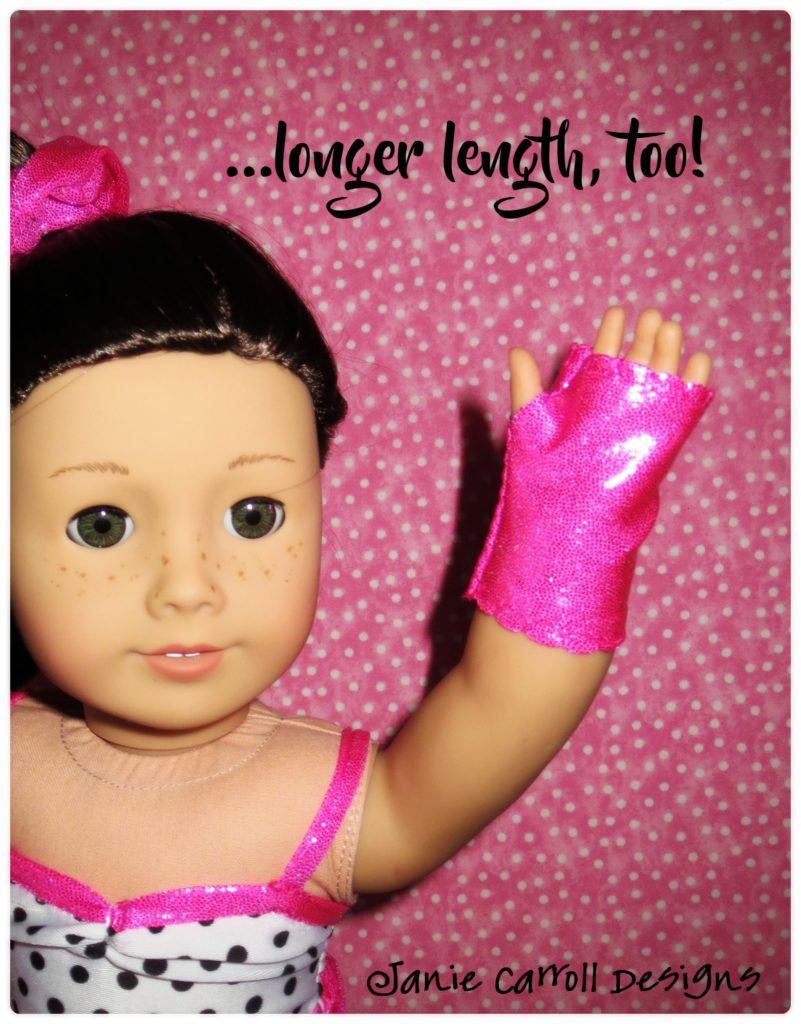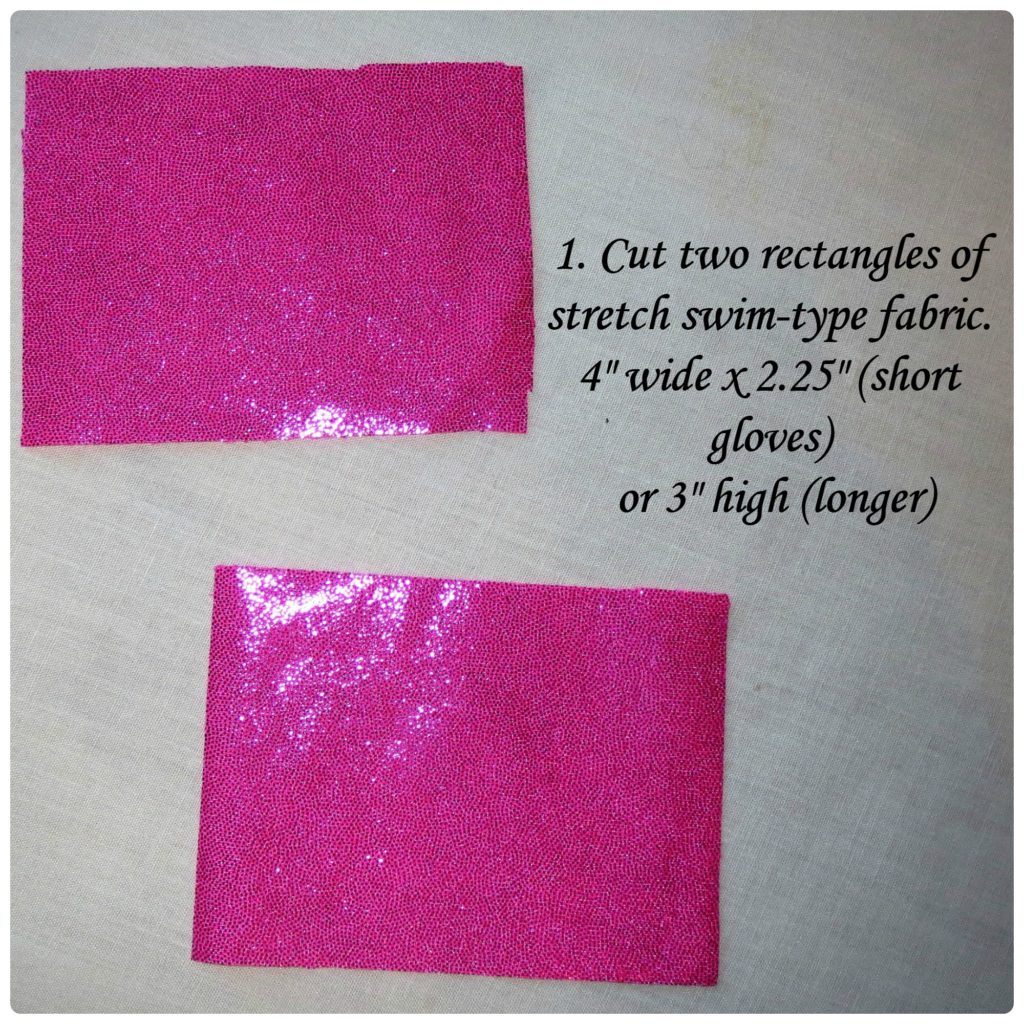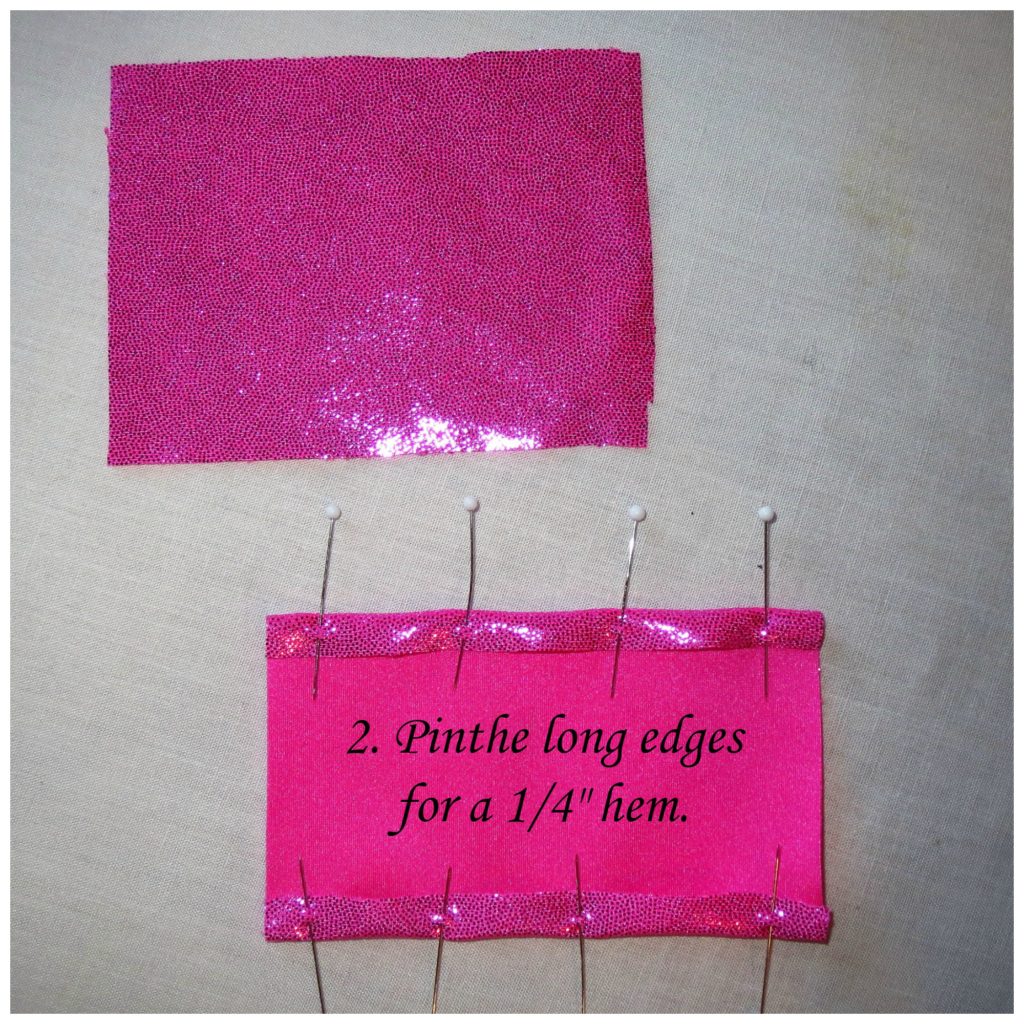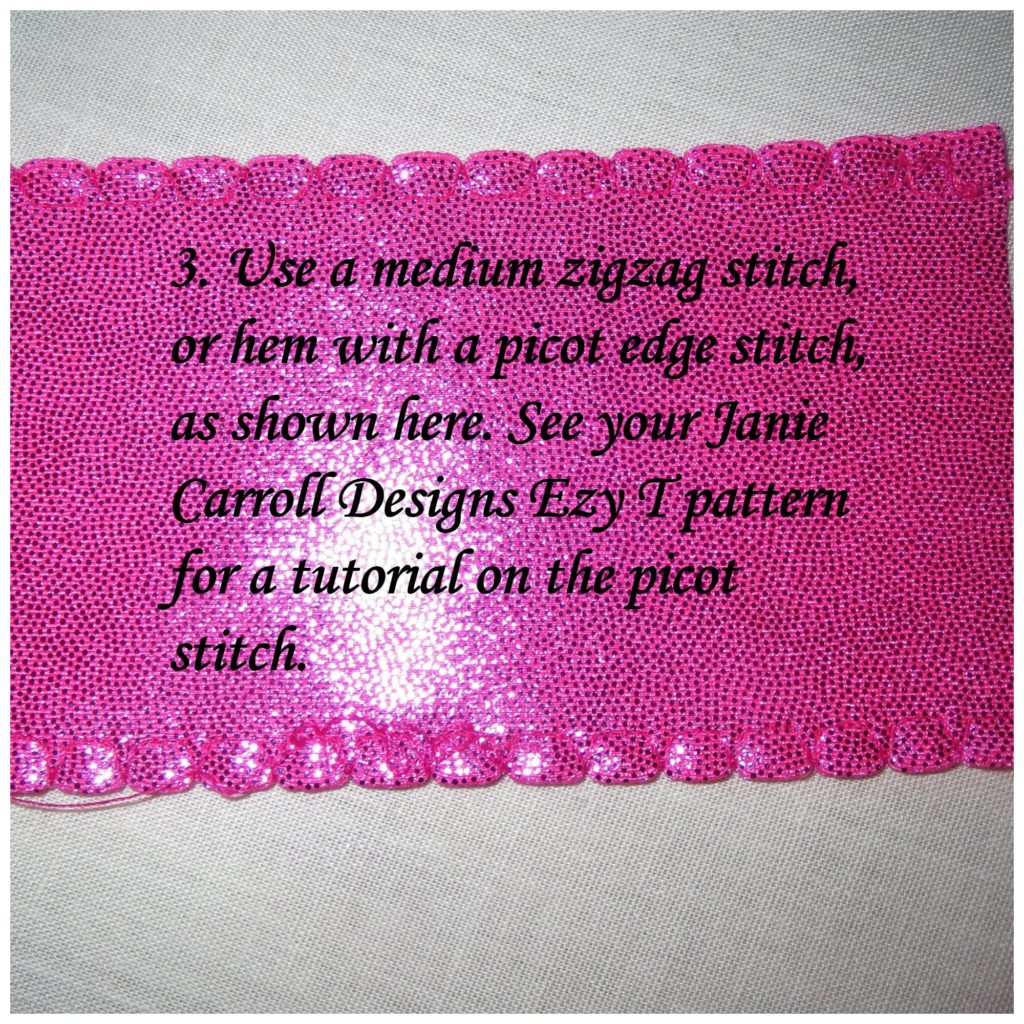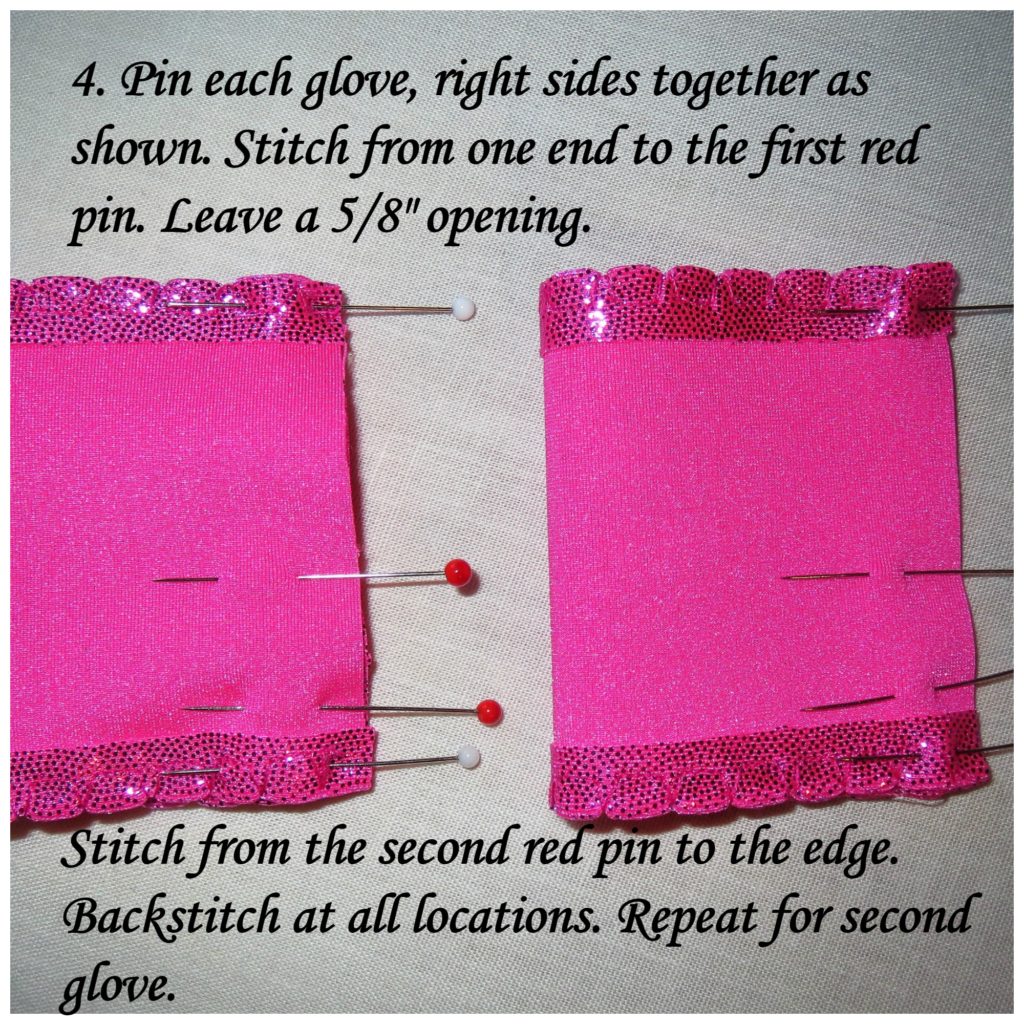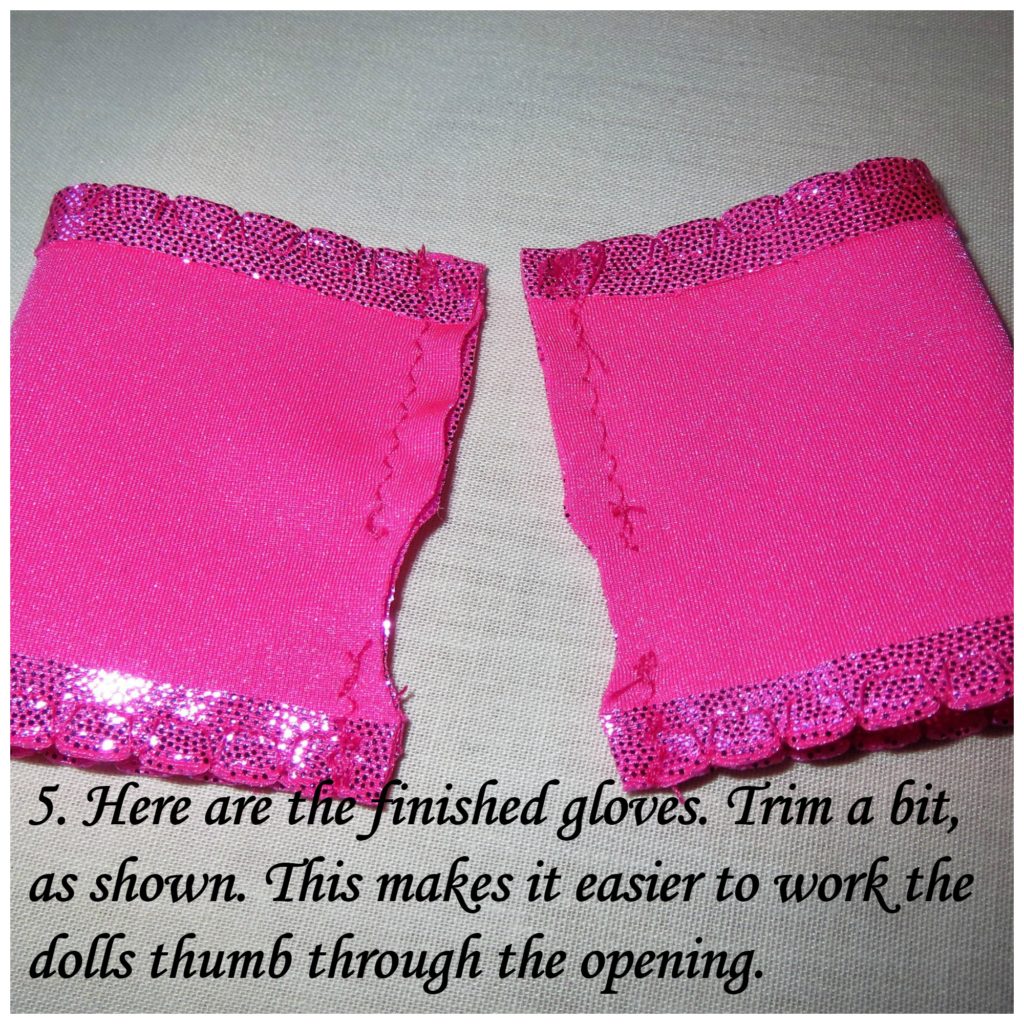 Turn them right side out and dress the doll.
You will need to 'find the hole' for her thumb, but that's easy enough!
They really do give her those
Jazz Hands
don't they?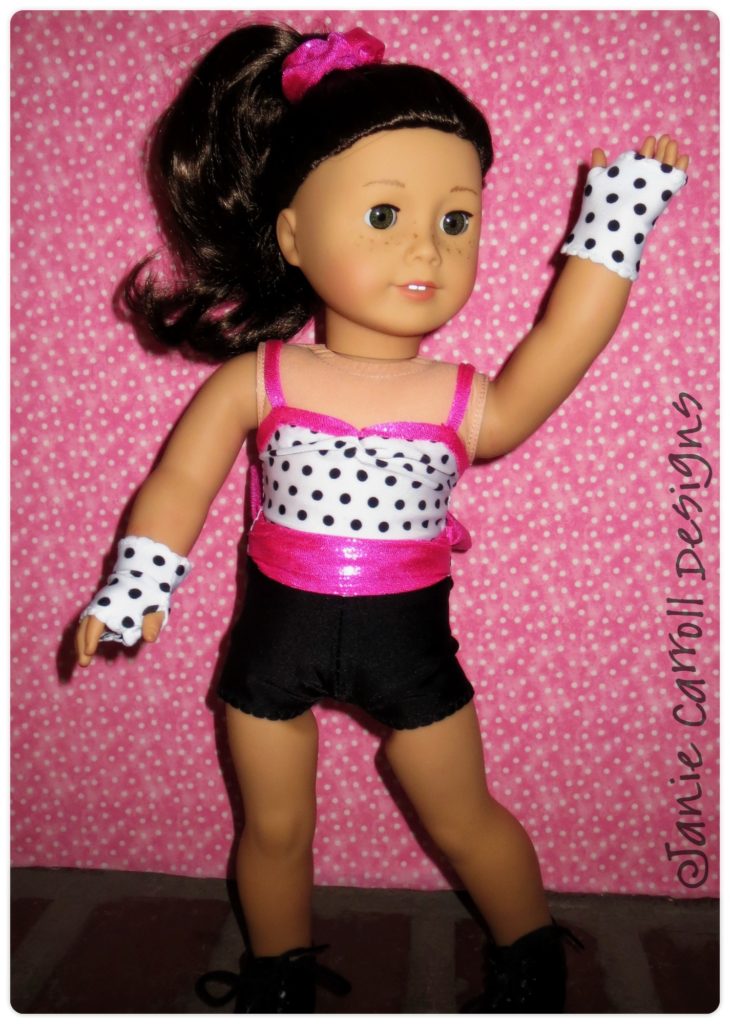 Let that be a lesson to you:
Sometimes it really IS the little things that make a difference!
(please note: the patterns used for this project are my own, and are not available for sale.
Inspired to stitch up some dancewear? Check out my 'Recital' pattern for 18″ standard dolls
which you can find in my etsy shop.
Here's a link to that.
https://www.etsy.com/listing/248764786/recital-leotard-and-tutu-pattern-for-18?ref=shop_home_active_24
Happy sewing!
Did you enjoy this mini tutorial? Leave me a comment!
Sign up for email notification of future posts!
Simply scroll down to the lower right hand corner of the 'Welcome' page and sign up!