I'm always extolling the virtue of learning something new.
I really try to push myself in all sorts of directions.
Sometimes, it's even a little painful!
For 2 years my dear friend, Sarah, helped me out by cutting designs and words for me.
I'd send her ideas and samples of fonts and then I'd drive over and pick up the vinyl,
ready to iron on.
You may have seen some of our collaborations, like this one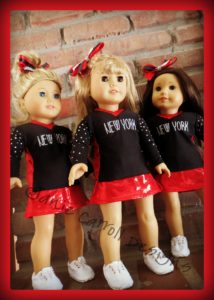 I finally
gifted myself a Silhouette Cameo II cutter for Christmas.
I got it out of the box in January.
This video, from Ken's Kreations, was extremely helpful for that part:
https://www.youtube.com/watch?v=XF5SZ0n8rec
(Ken also has lots of other videos on the subject which are all great!)
I am only know attempting to move forward and actually
learn to use this thing on my own-some.
I've joined 2 or 3 facebook groups, like this one, which I love:
https://www.facebook.com/groups/SilhouetteNewbies/
I also had a couple of great lessons with my friend, Sarah.
(thanks so much, Sarah!)
Yesterday I finally attemped my own little project, all by myself.
It's small, but I won't apologize for that.
Had I waited for bravery to tackle a huge project, we'd all still be waiting!
I was inspired by a tank top I saw for girls.
I selected a free font, and did the set up of the cut project from start to finish.
I even remembered to reverse it so you could actually read it!
It's basic, just one little word:
Cheer
but I'm happy with it!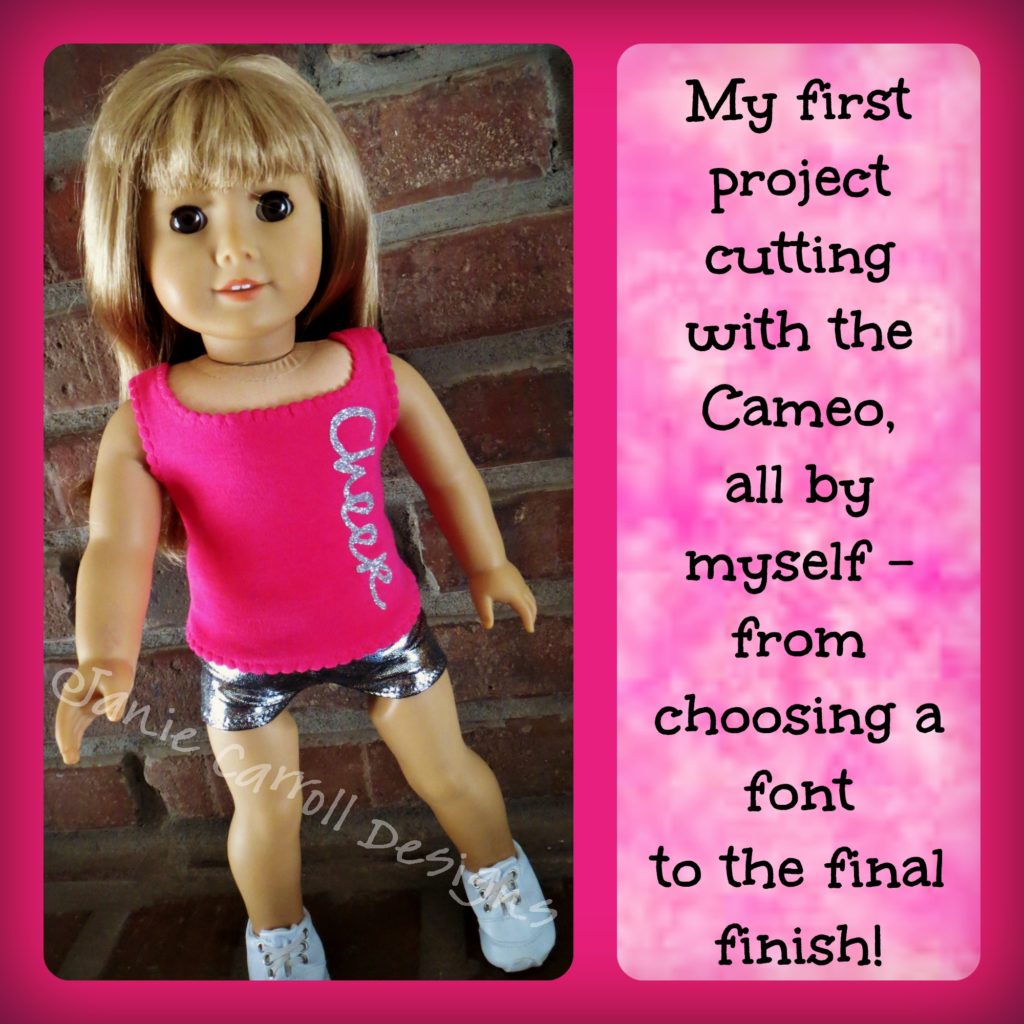 *Before you ask, the tank and shorts are my own patterns, and not available for purchase at this time
Sorry about that!
The heat transfer vinyl (the word 'Cheer')  is called Glitter Flex Ultra silver color #01. It can be found:
http://www.synergy17.com/shop/index.php?main_page=product_info&cPath=88_104_112&products_id=945
I'm excited about all the possibilities with this machine.
It may take me a while to really get rolling, but
I'll share my projects with you along the way.
If we keep learning, we'll find something to cheer about every day!