Remember this little custom order dance outfit?
No? Well, you can read all about it in this early blog post:
The customer that ordered that also ordered this darling outfit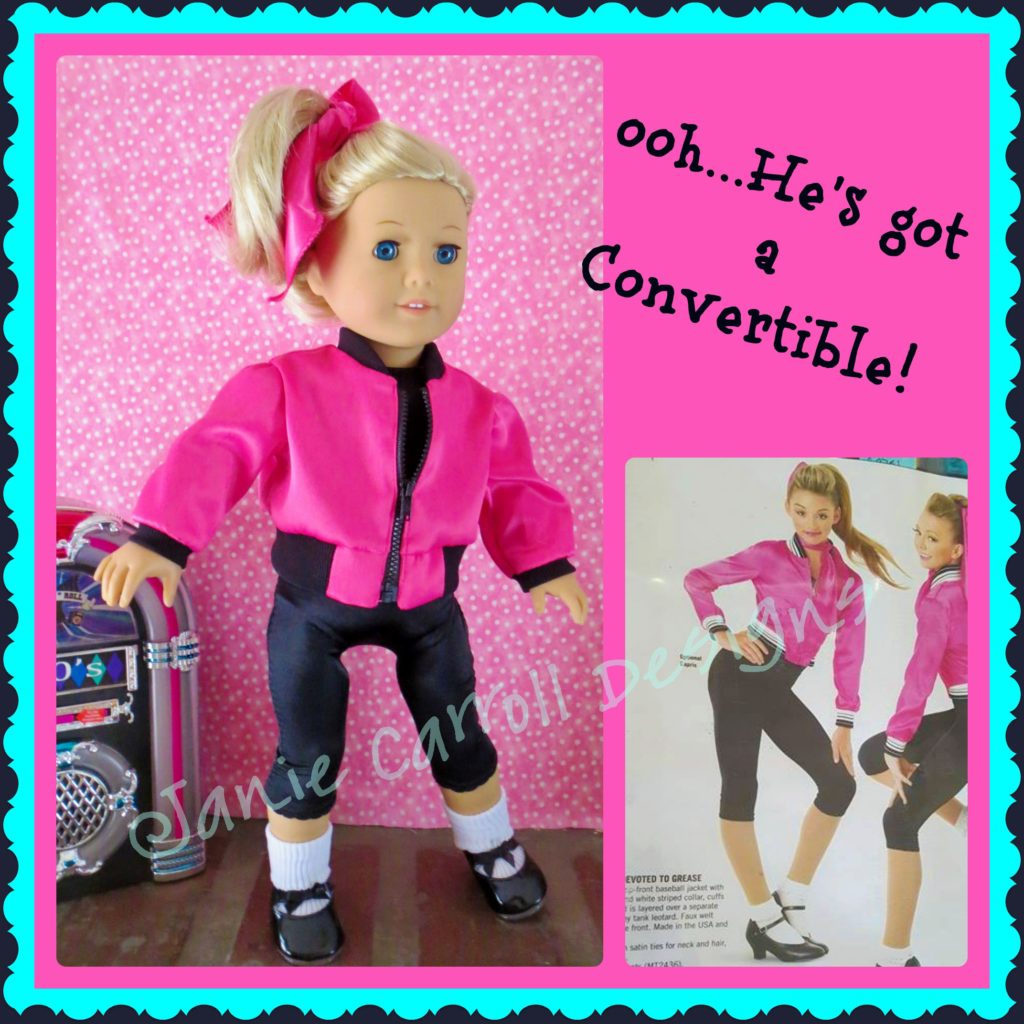 Recently, I received a few photos from the customer,
who happens to be a good friend of mine.
I have permission to share and thought you'd enjoy seeing
the sweet little dancer that received these outfits.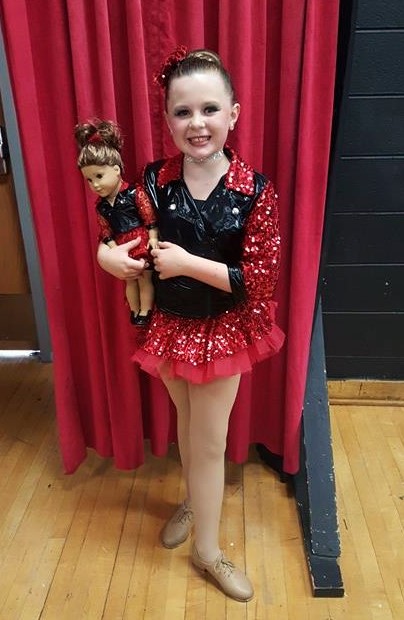 Could this match have gone any better? Could she be any cuter?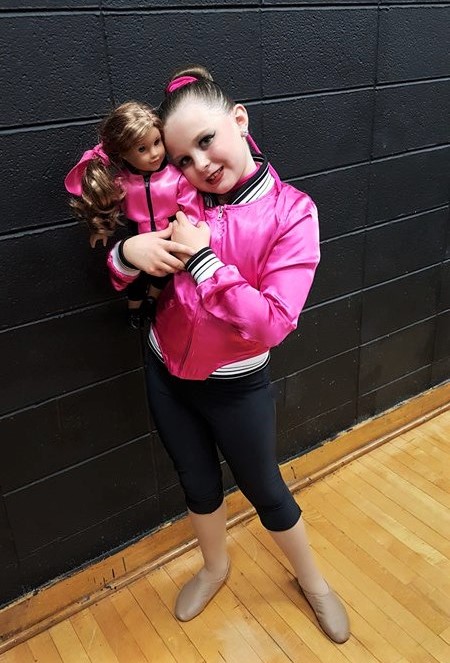 And then there's this little pink number!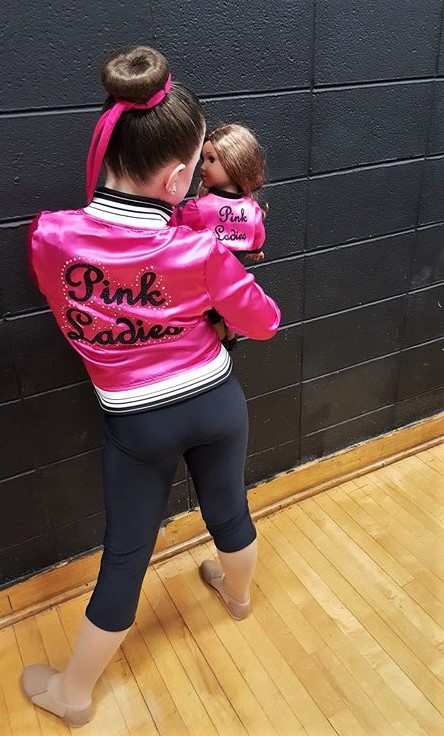 Her Mama even added the matching crystal work and 'Pink Ladies'
to the back of the jacket.
(I think they are telling secrets in this photo.)
Sigh.
Some days when you're bent over the machine, tired and cranky
you wonder if what you're doing is making anyone happy.
And then you find it
it is.