Happy to announce
that my next pattern
the 'Super Skort Plus'
is in the testing phases now!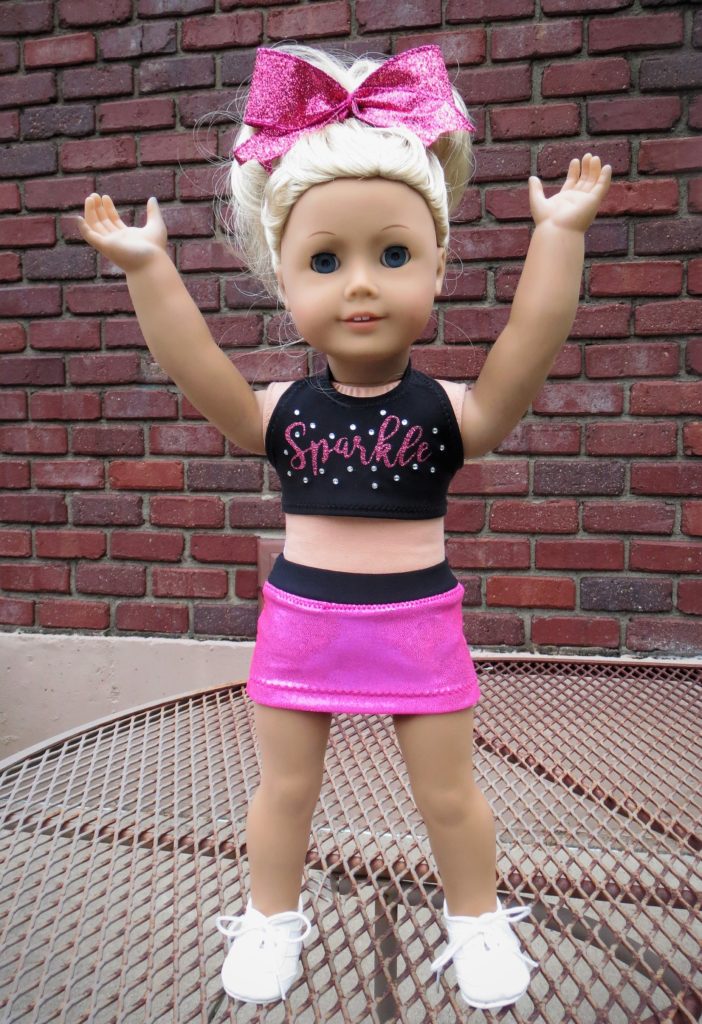 This one is sized for 18″ dolls such as the
American Girl brand doll,
as well as other dolls that are similar in size.
The pattern will feature my favorite
"Invisible" waistline skort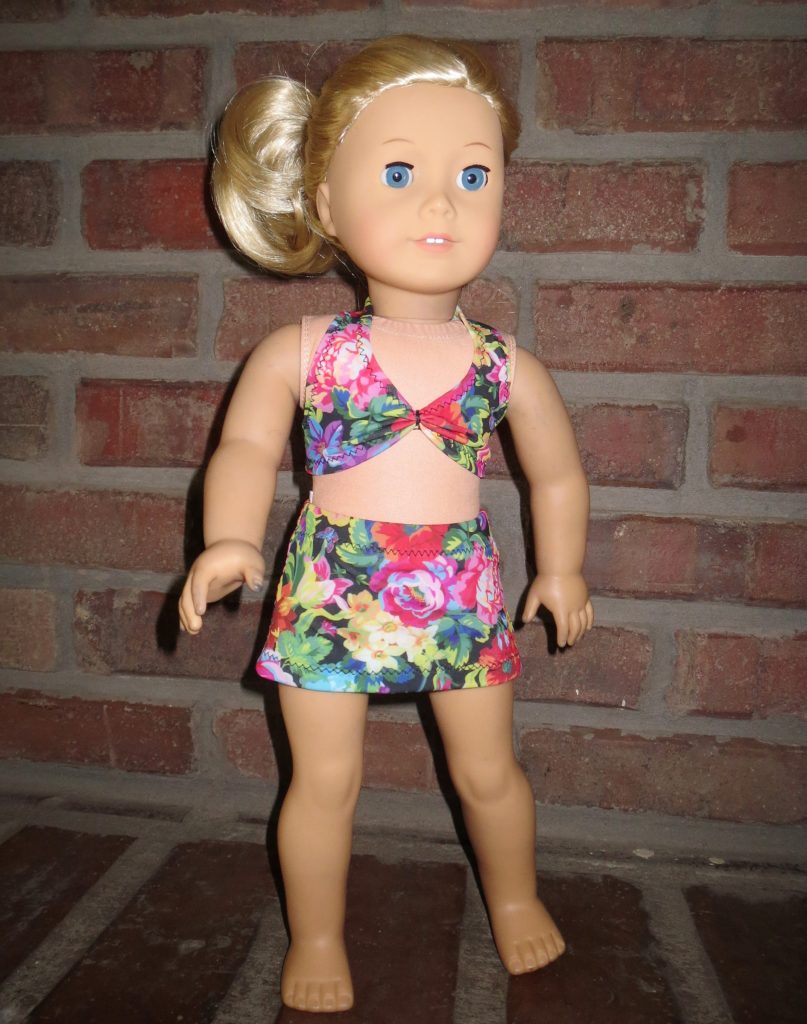 PLUS
a skort with attached waistline, such as that shown in the 'Sparkle' photo above.
As a bonus, and hey –
because she's got to wear something on top –
I've tossed in my 'Halteriffic' tank, too!
With these pattern pieces you'll be able to make
skorts or skirts in 2 lengths
with a choice of 2 waistline methods.
Plus
a separate modified boy-leg panty that makes a great swim or dance bottom
PLUS
halter tanks in 2 different lengths
with 4 different neckline heights and styles.
Whew!
You'll be able to mix and match combinations
all the live-long day!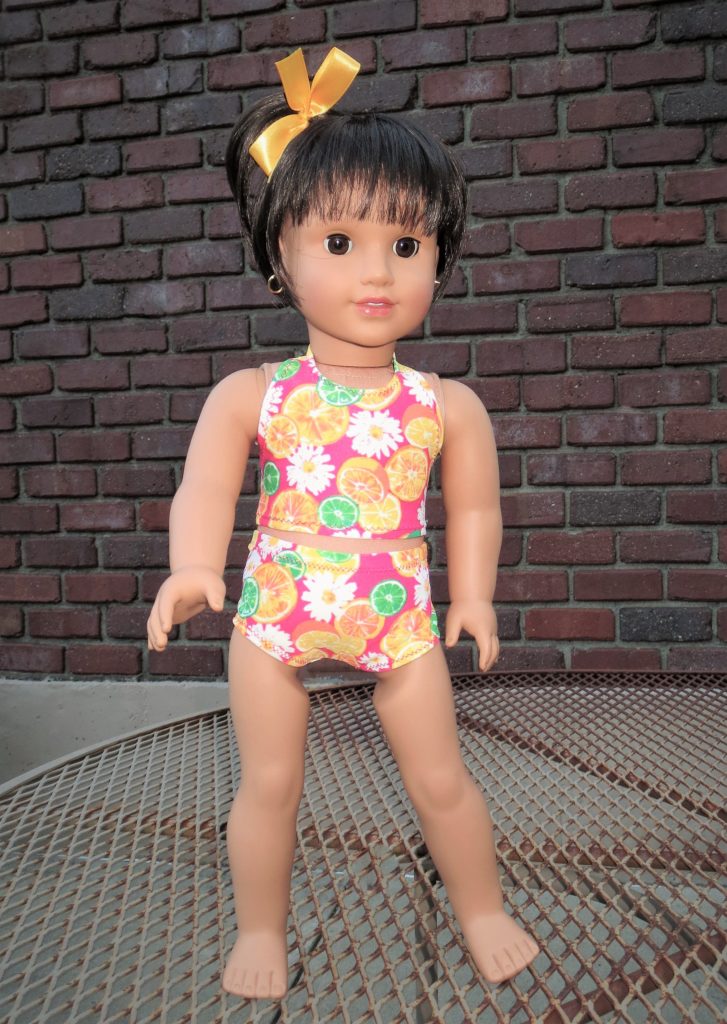 Modern Cheerleading Uniforms…
dance costumes…
tennis looks…
swim wear…
even play clothes!
You'll also be able to mix this with your favorite
Janie Carroll Designs
patterns, such as the Ezy T
for awesome cheer tops, like this one: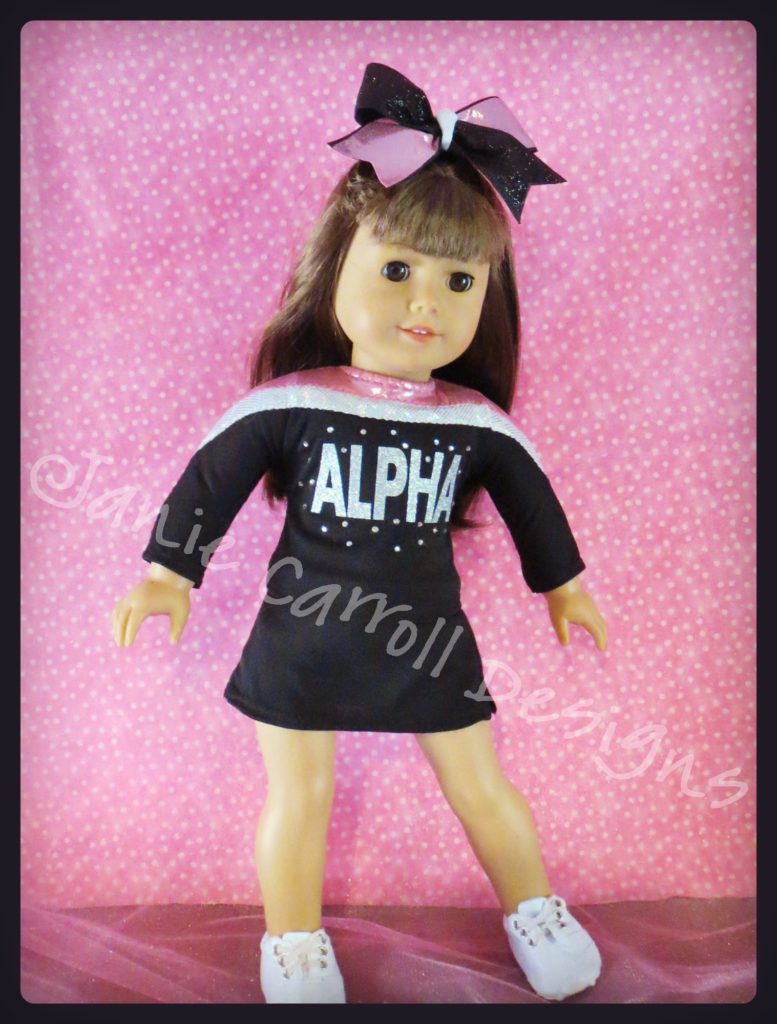 Obviously, the Ezy T is a separate pattern purchase and you'd have to do a bit 'design' work to
add the shoulder detailing shown, but the framework of the pattern is there
and it looks awesome with the invisible waistline skort!
This pattern will be
RIDICULOUSLY FUN!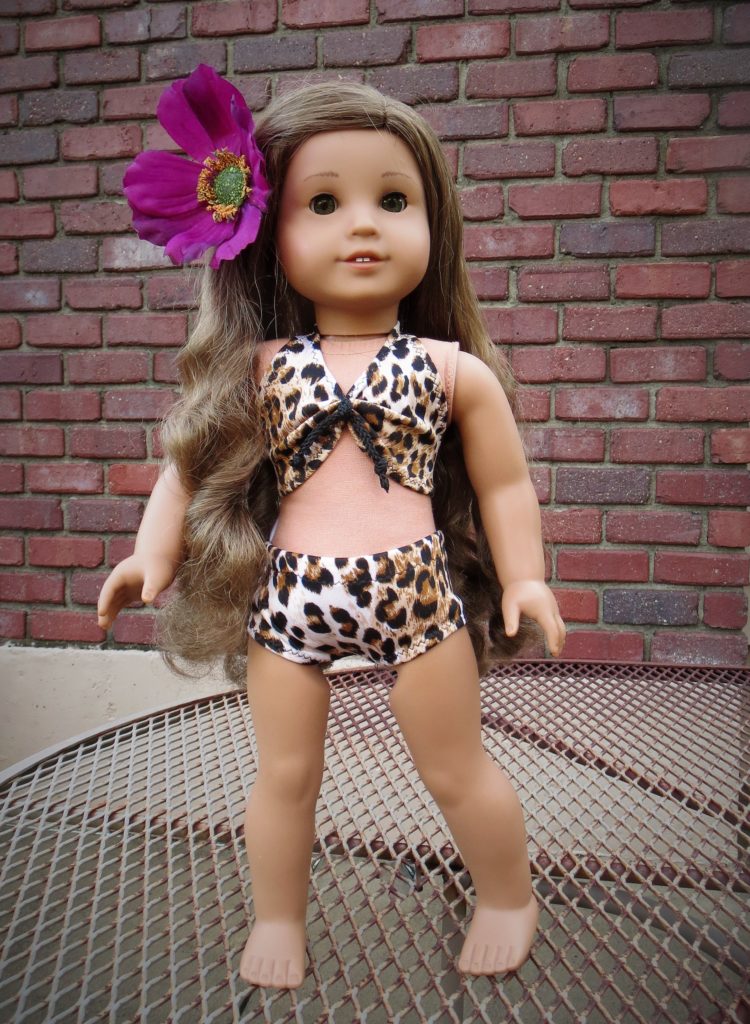 Kanani loves it!
The swim looks alone are amazing –
and SEW quick to stitch!
I made this leopard print set in about 30 minutes
and that includes the time to fix up
her tropical flower hair clip!
The test team is busy planning and stitching up
creative samples
to give you even more good ideas.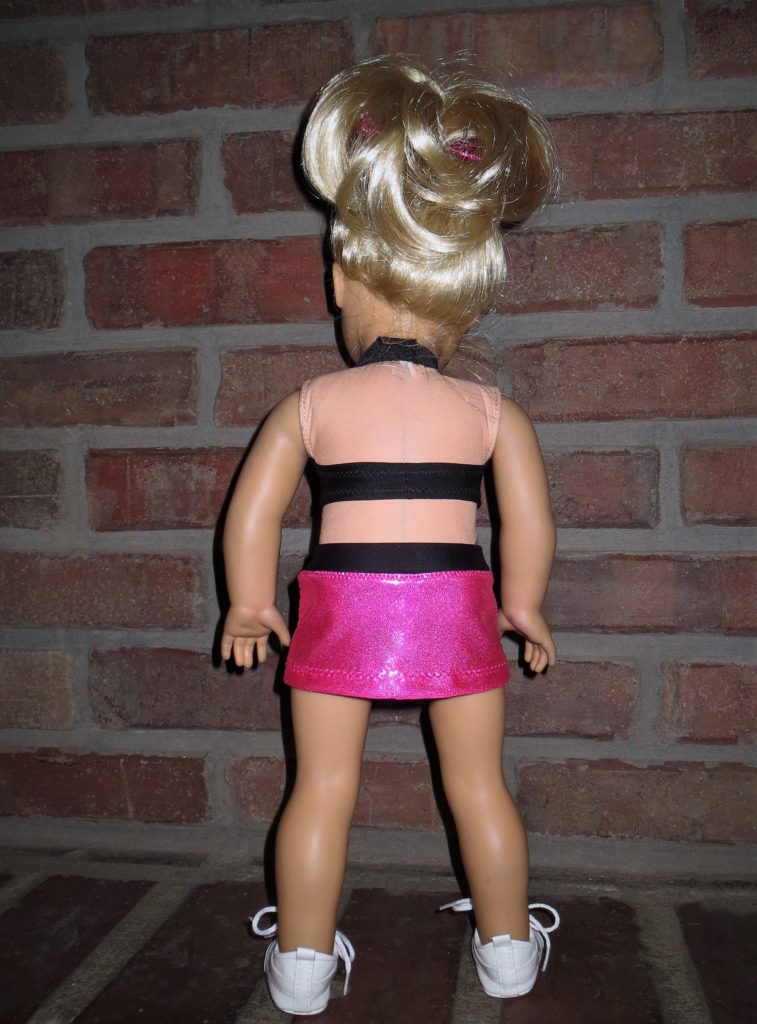 (did I mention that it looks great from the back, too?)
I'm hard at work fine-tuning the instructions
and tweaking little things here and there
so your sewing and fitting experience will be
first rate.
Should be ready to launch in a couple of weeks!
SEW
the Janie Carroll Designs 'Super Skort Plus' pattern.
Watch for it!
(please note: the pattern may not include details on every garment trim detailing shown here)