Getting excited as the Sprinkler Season Pattern nears completion!
In the true Janie Carroll Designs 'Ezy' fashion, the Sprinkler Season suit is a quick stitch project.
This halter style swimsuit has just one main pattern piece!
Your doll better start looking for the towels and lounge chairs while you
fire up the sewing machine.
You'll be done before she's found her sunglasses!
Here's the basic suit…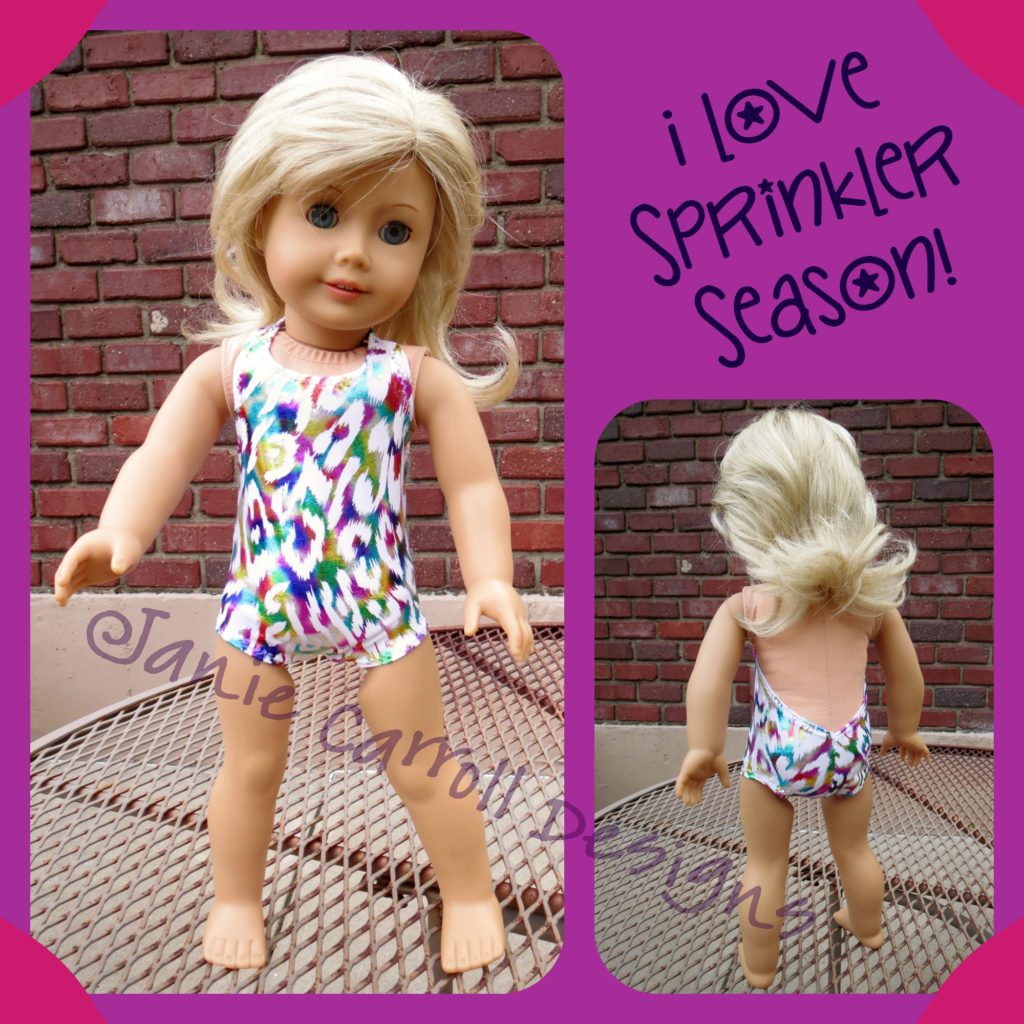 I'm having a tough time calling something this cute 'Basic'
How about you?
Want to jazz it up even more?
Add a couple of rows of simple, circular ruffles!
I've done the geometry for you, and these flirty ruffles
fit the suit perfectly.
I'm working on the final instructions preview now.
The suit has been tested by my pattern team and given the stamp of approval!
A simple bow for the backside is on the drawing board…
Are you excited yet?