How are you doing with the goal of learning something new with each project?
I hope you've incorporated that concept into your sewing life!
How about another idea for improvement?
I find it difficult to settle myself down to the ordinary tasks
of any project, such as:
Cutting out the pattern
Trimming and clipping seams and corners
Pressing seams in construction
Hemming the (otherwise) finished garment
I want to speed right through these things and
get on with
something more fun
Still, these common things are essential to a final product that is
something to be proud of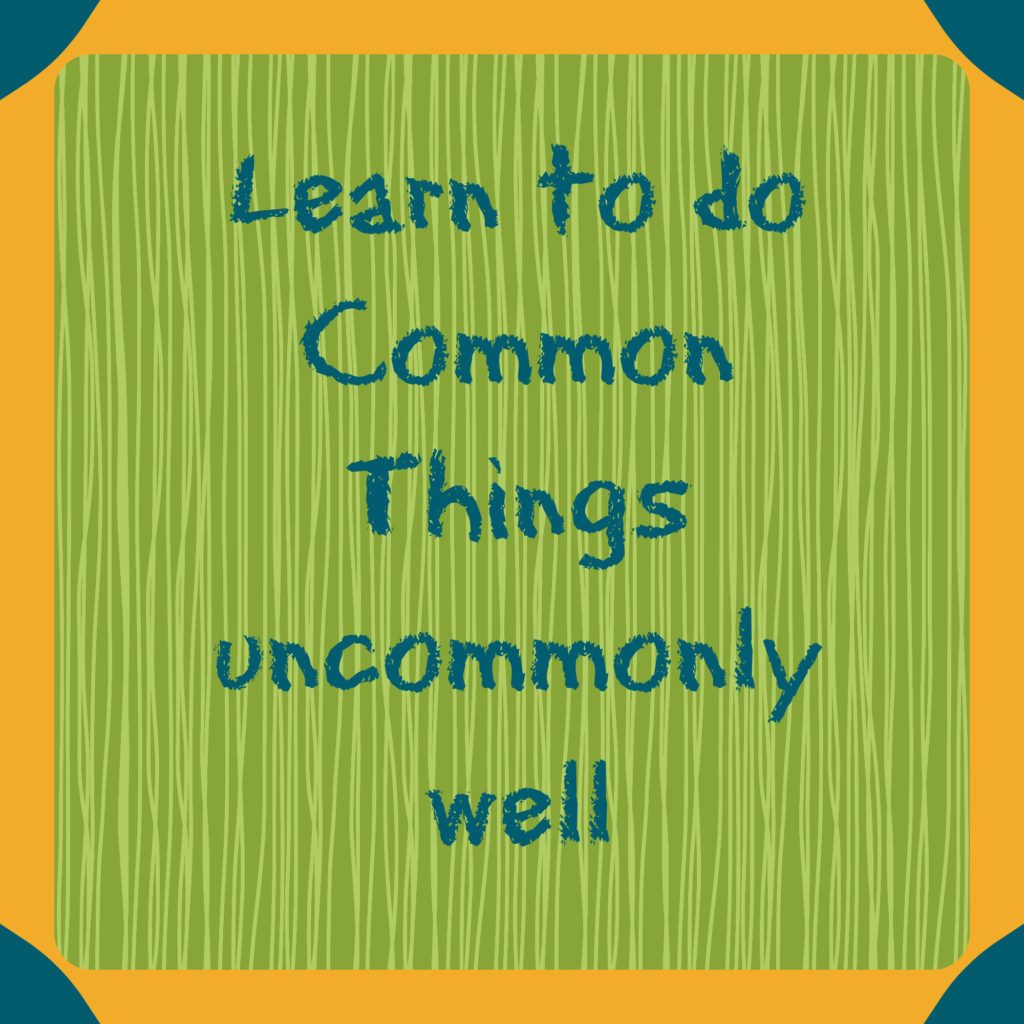 Challenge yourself today to
 Improve your basic sewing skills
What do you need to do to make that happen?
Maybe you already know what needs done and all you need is a reminder to
Do your own best work!
If you're a newbie to sewing, or you've been cruising along on auto-pilot for some time
you may benefit from some real 'Sewing 101'
Let's head to the sewing library for some review!
I recently grabbed this book off my shelf and
read it again. It's been at least 10 years since I gave it more than a quick glance.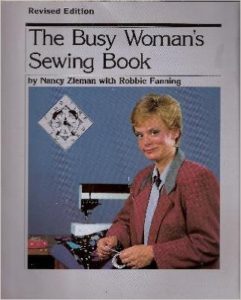 (stock photo from Amazon.com)
http://www.amazon.com/Busy-Womans-Sewing-Book/dp/0932086039/ref=sr_1_1?ie=UTF8&qid=1462162692&sr=8-1&keywords=Busy+Woman%27s+Sewing+book
I was surprised how many little tips I had largely forgotten!
This is geared largely to garment sewing, and not to doll clothing, but
it's full of excellent tips, short cuts, and signature methods you may not have tried,
such as the advice on pre-shrinking fusible tricot interfacing, or
details on Nancy's wrapped corner technique,
Did you know that you should sew vertical seams with the grain, and
stitch from bottom to top for best results?
This may be the book that inspired my own
use of the shell stitch, or the 'picot edge stitch' as I call it.
Nancy mentions it in this book!
It's all good, and definitely worth your time!
Don't have this gem, updated in 1988?
You should be able to find it through your local library,
along with several others books by
Nancy Zieman, a sewing author who has never disappointed me!
Not a book person?
Google or search on Pinterest or YouTube for tips to improve your workmanship
including many video clips featuring Nancy Zieman.
Take the time to do your common tasks well!
Do not pass 'Go'! or you'll never collect the proverbial $200!
Common tasks done well really do add up when you want uncommon results!