I always have good intentions.
Don't we all?
I said to myself,
'You can focus on a simple pattern and get it done quickly!'
I perfected this look about 6 years ago.
It's a classic peasant dress
with a few differences.
I did a little combining and changing and cut the sleeve all in one with the garment.
I made a few different versions with different lengths and sleeve lengths.
I experimented with sleeves or no sleeves…..and various amounts of fullness through the body.
(this white blouse was too voluminous, in my opinion)
I added ruffles and tucks on a few garments.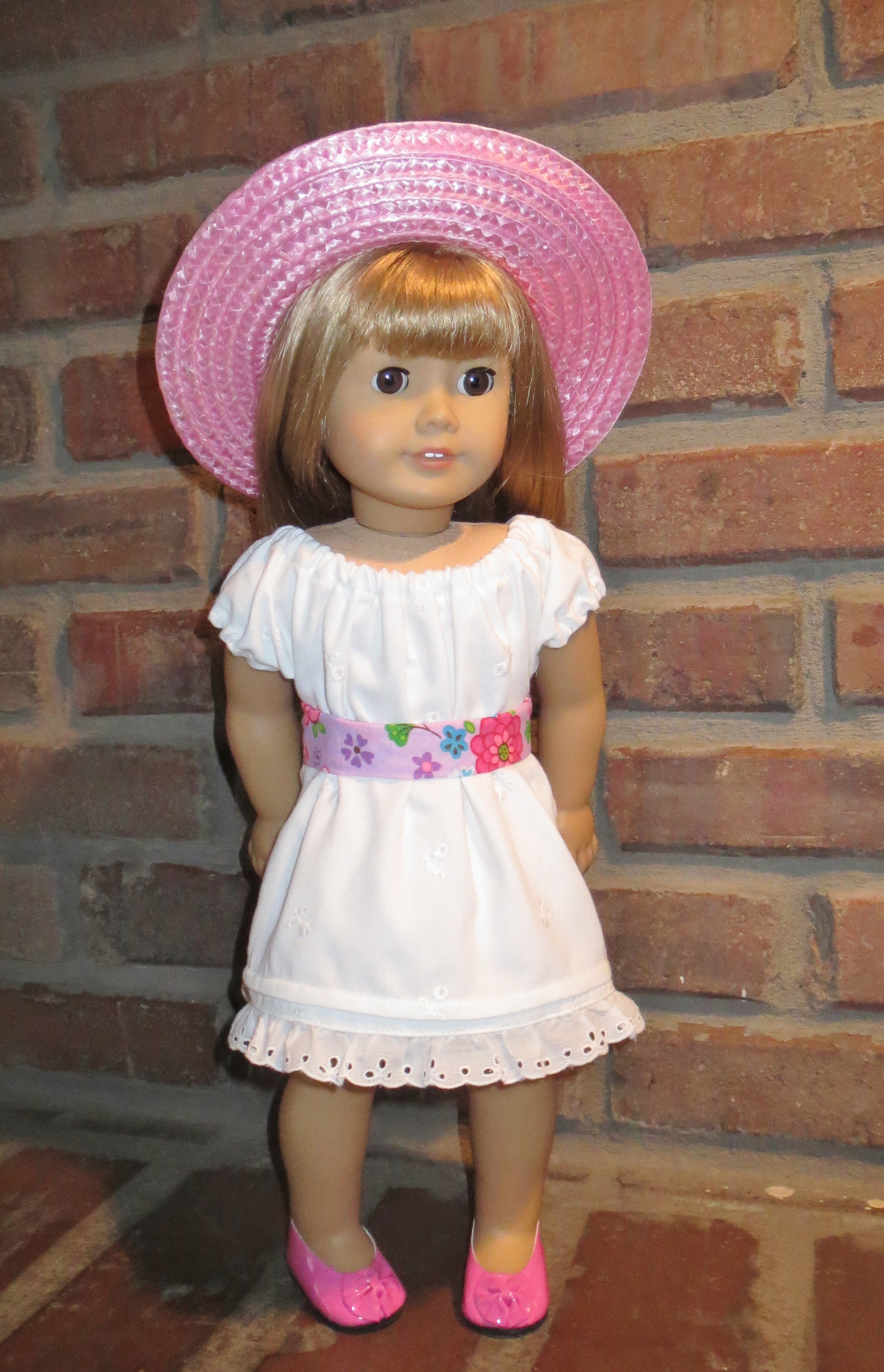 I thought this one turned out really well! White eyelet with a  single tuck near the hemline and the addition of a pre-gathered eyelet ruffle was just the ticket!
I also found it worked really well for bold prints.
When the print is bold, you don't need any other trims!
It's cute as a blouse tucked into jeans….this one is just right on the fullness!
(great jeans pattern from Tonya at Wind Woman patterns. You can find it here: http://windwoman.com/dolls/index.php?main_page=product_info&products_id=98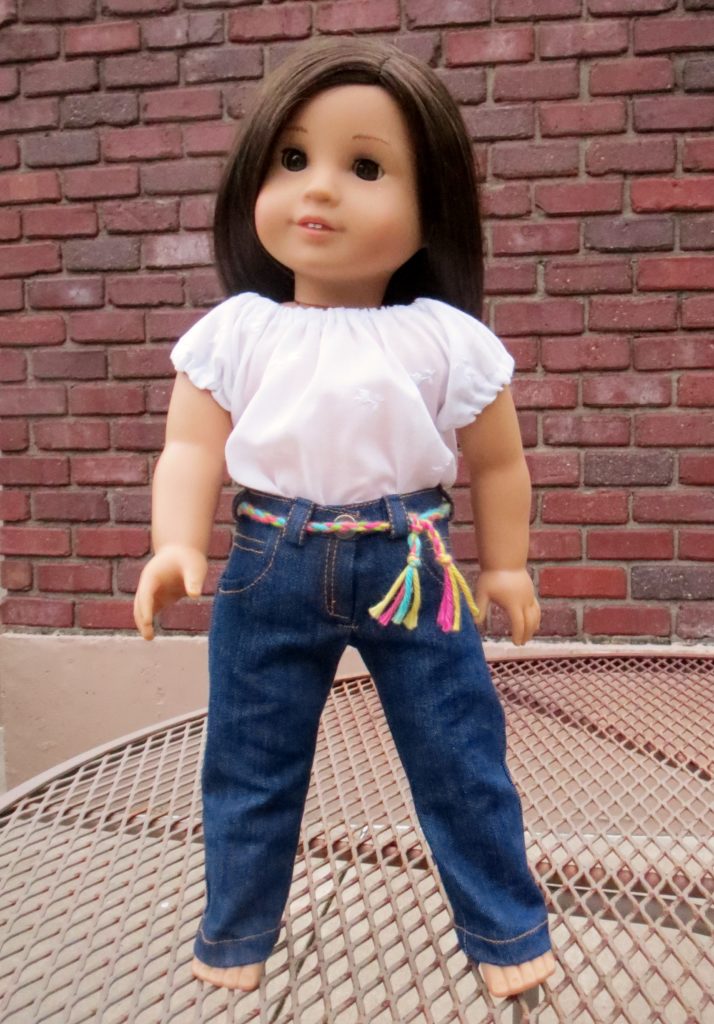 I also put my serger to work so that I did not have to
use pesky, packaged bias tape. It's SEW EZY
to run the raw edges of the neckline and sleeves under the serger knife!
Instantly, I'm ready to stitch a casing and add elastic.
Within minutes, it's done!
I added lace to a few, like this…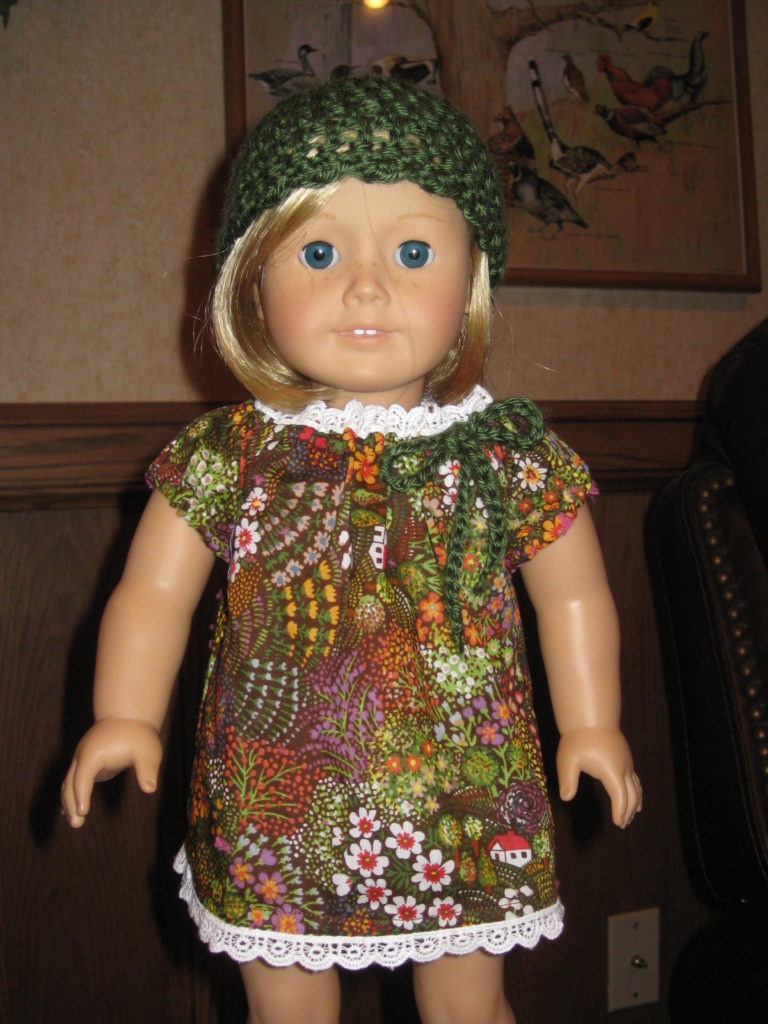 It looks nice at the neckline, but better still at the hemline and it's quick to add.
When I decided to set up the pattern for sale
I couldn't stop myself from giving my buyers
MORE and MORE
It's coming along, Friends!
From the basic short sleeve, standard dress…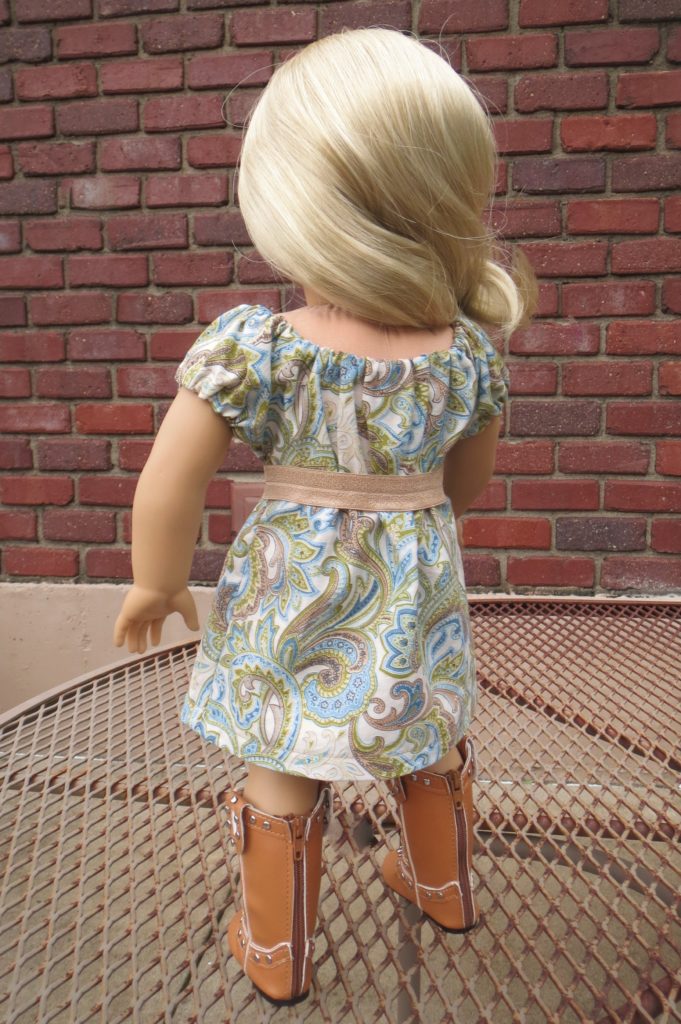 to 3/4 sleeves with an applied elastic raised waist…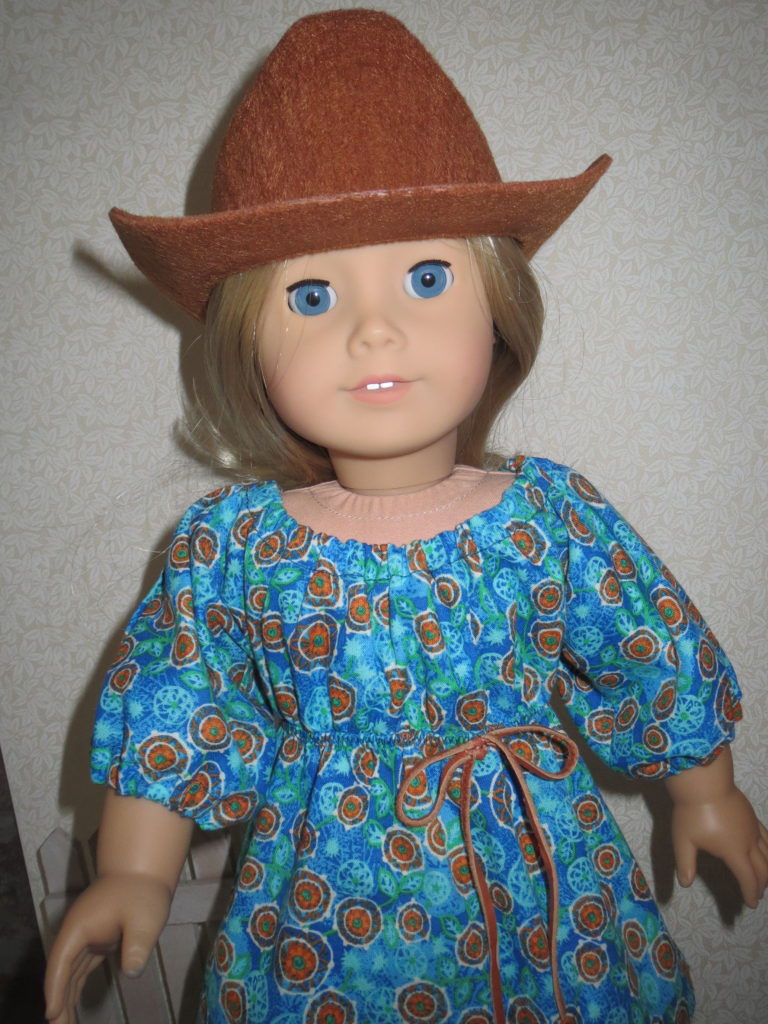 to fun costume looks….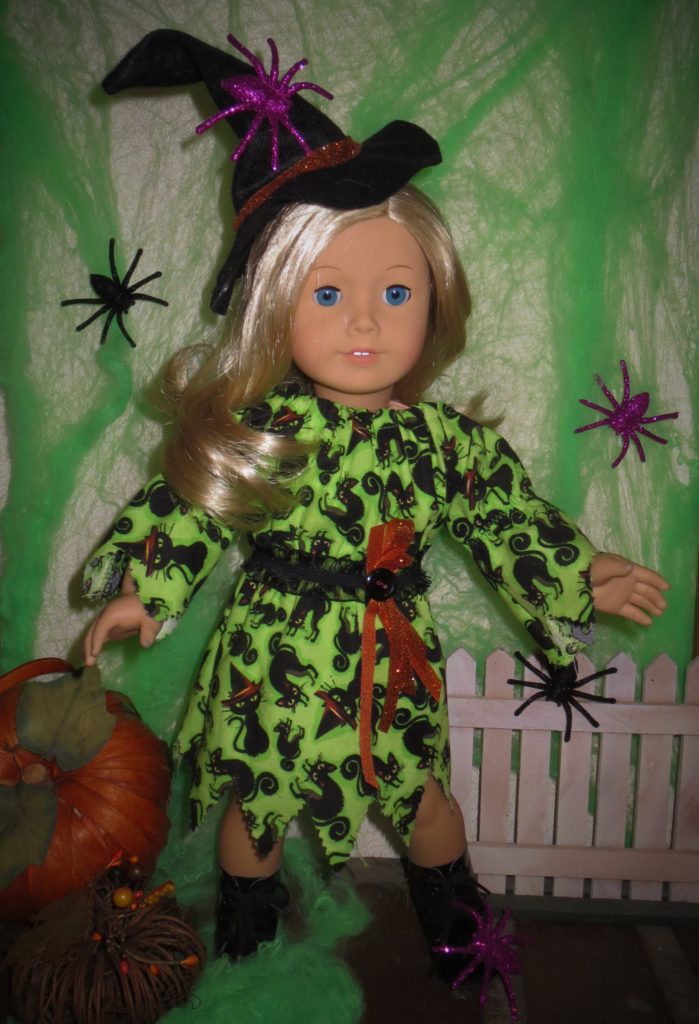 I'm still working on it….
how about an option to use bias binding with a wrapped seam method that
offers this adorable contrast edge-ruffle?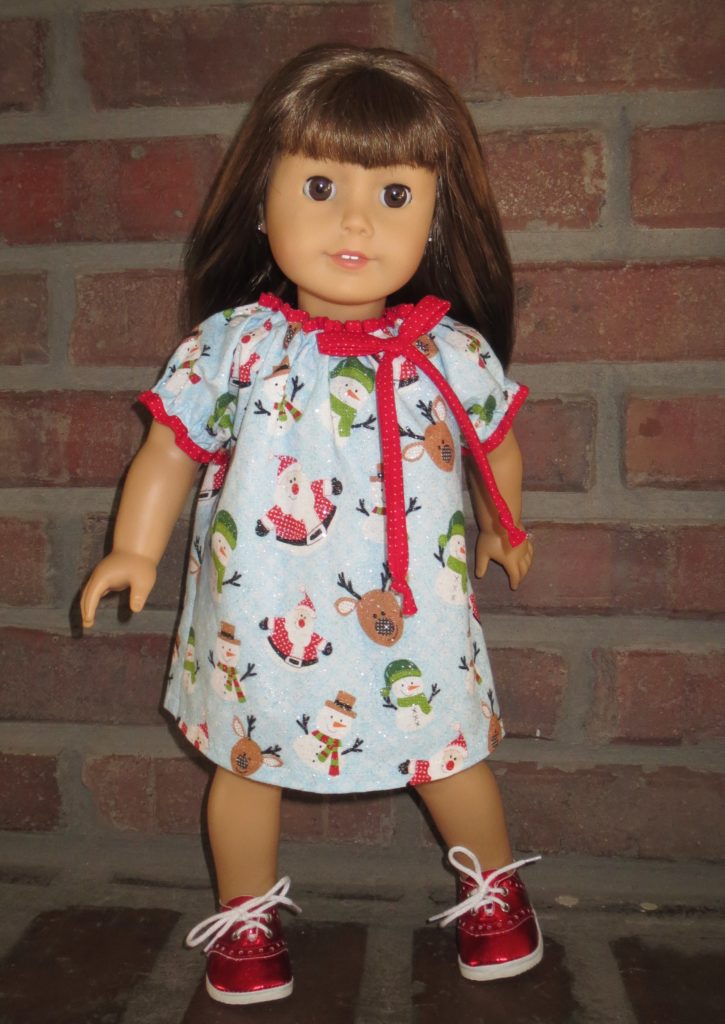 Be patient….it's coming!